Strong, sturdy bunk beds are essential no matter what operation you're running. industrial-style bunk beds are the best choice if you're going for a modern, edgy aesthetic — or just need durable beds.
Our industrial-style bunk beds hold up and withstand the test of time. Learn more about our four best industrial-style bunk beds and how your institution can benefit from them.
1. Dallas Single Over Single Bunk Bed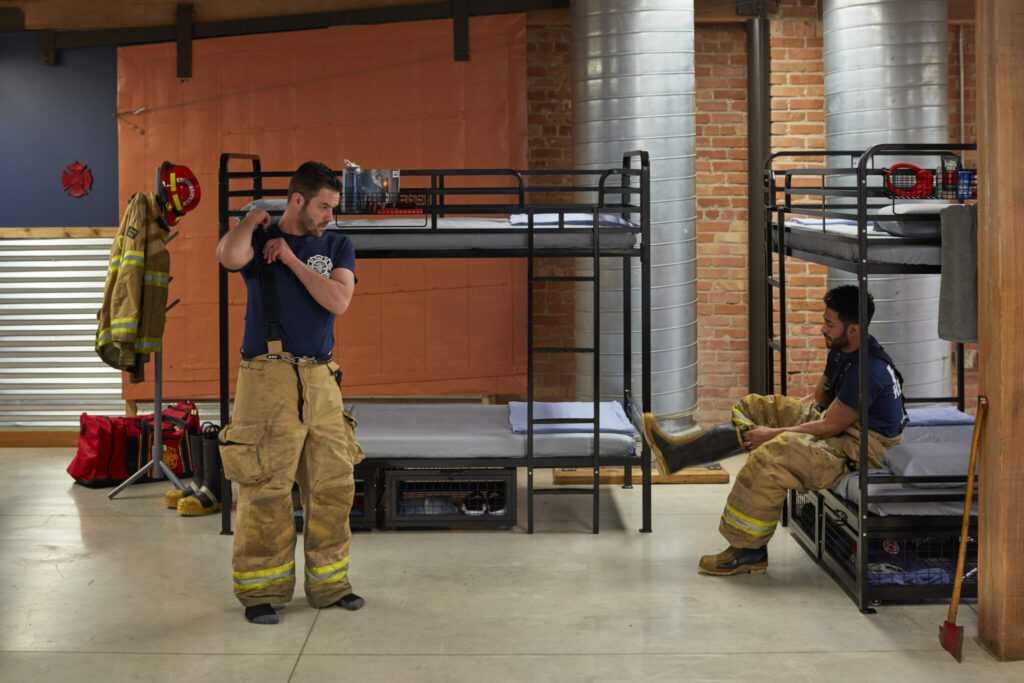 Known as one of the most durable industrial-style bunk beds on the market, our Dallas Single Over Single Bunk Bed is ideal for any institution. Whether your needs are military, inpatient, or public service–related, the Dallas Single Over Single is the perfect choice. 
This industrial-style bunk bed can hold up to 500 pounds per platform. This means it can support a combined total of 1,000 pounds and still remain strong.
While many industrial-style bunk beds are black, you can also order these in custom colors to suit your organization's needs. This is particularly helpful for color-coded units of any kind.
The best part about this model is that it comes with built-in bed bug protection. You don't have to worry about bed bugs spreading throughout the building; with the Dallas Single Over Single, everyone stays clear of these pests.
2. Dallas Triple Bunk Bed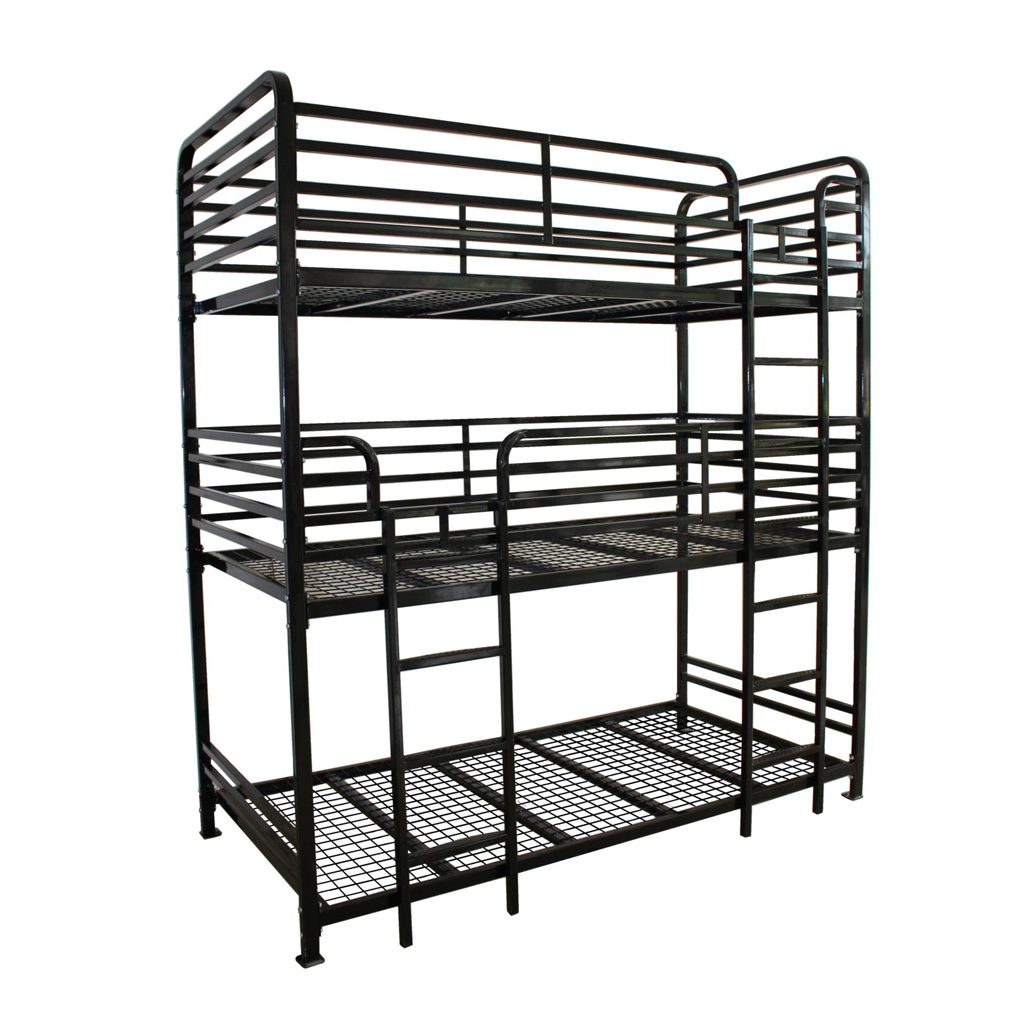 Need more room per bunk bed? No problem! The Dallas Triple Bunk Bed can hold three individuals with a combined weight of 1,200 pounds (400 pounds per platform). This is huge news for institutions that need lots of sleeping space and fewer beds. 
You can increase occupancy by up to 50% if you choose the Dallas Triple model. This works well if you need more floor space or simply can't provide the square footage needed for more double bunk beds.
With its bed bug–resistant design and strong, durable frame, you never have to worry about the bed breaking down or becoming infested. Keep pests out and occupants in with the Dallas Triple Bunk Bed!
3. Missouri Detachable Single Over Single Bunk Bed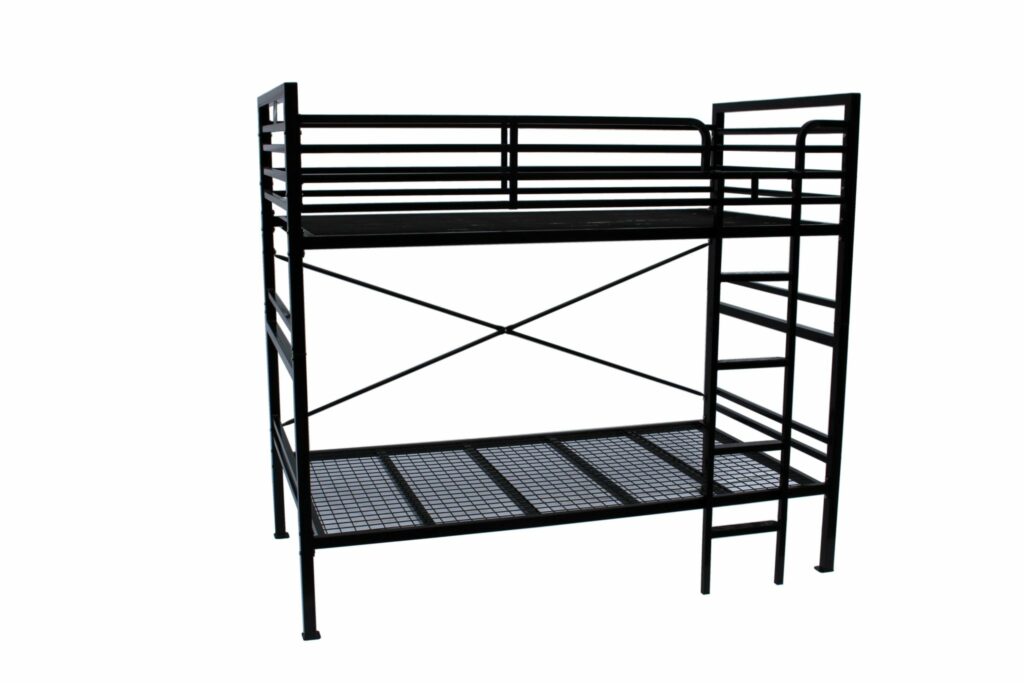 Our detachable bunk beds are innovative and can transform the way your institution handles sleeping arrangements. With removable platforms, the Missouri Detachable Bunk Bed allows you to separate these bunks into single beds at any time. 
The freedom and flexibility offered by the Missouri Detachable model can't be beaten. Made with the strongest, most durable materials, this bunk bed can withstand almost anything.
If you're looking for industrial-style bunk beds that are removable and customizable, this is the model for you. This sleek, modern bunk bed fits with any decor and can be rearranged to accommodate different room setups.
4. Dallas Single Over Double Bunk Bed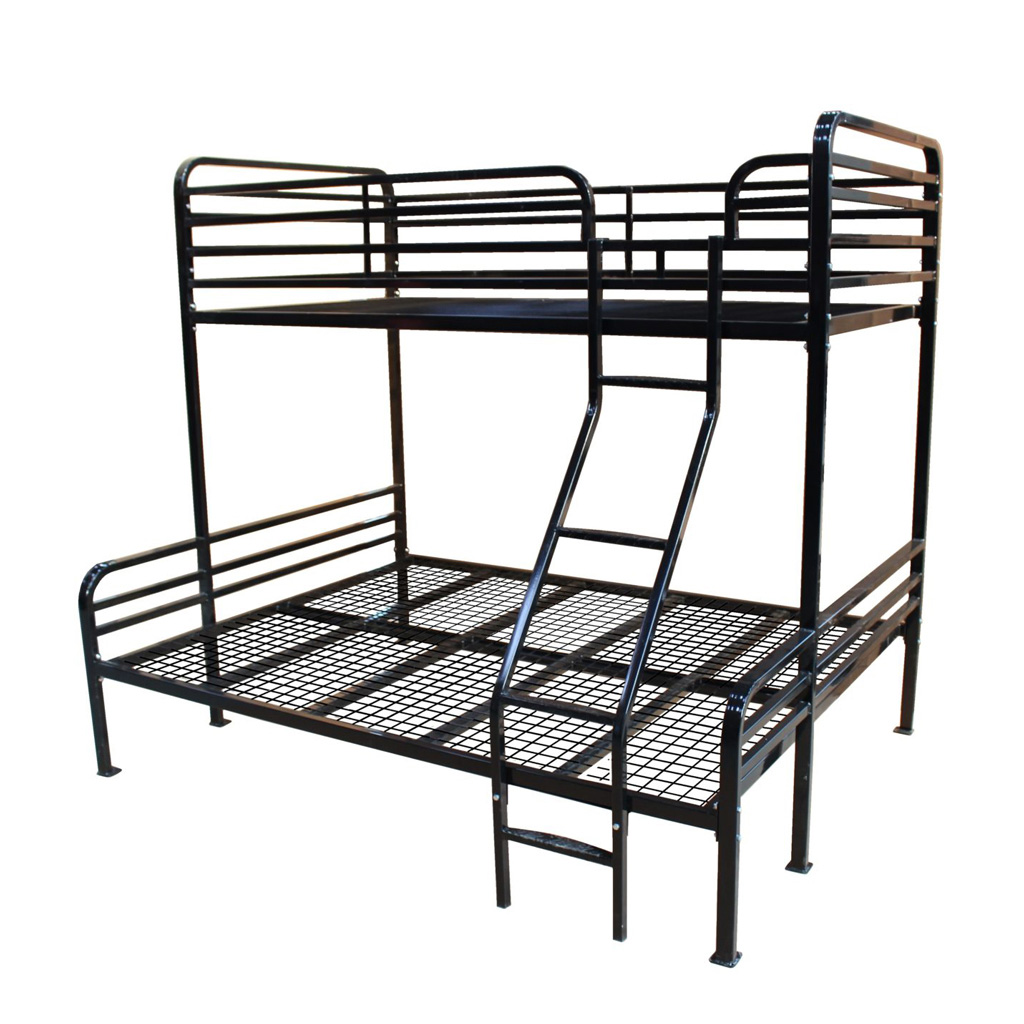 The Dallas Single Over Double Bunk Bed is the perfect choice for any institution that has to accommodate families. With its innovative design and durability, this model keeps adults and children alike off the floor. 
This model features a single durable platform on top of a double platform arrangement. When families travel, they often quarrel over who has to sleep in uncomfortable spots. The Dallas Single Over Double model prevents this conflict and gives your institution more credibility — it shows that you care about your guests' comfort.
Like our other industrial-style bunk bed models, the Dallas Single Over Double model is bed bug–resistant and extremely strong. This model can handle anything thrown its way — kids and pets included!
The Benefits of Industrial-Style Bunk Beds
Why choose industrial-style bunk beds at all? There are a few answers to that question. Enjoy the benefits of our industrial-style models at your institution or personal residence.
Modern, Sleek Aesthetic
If your space has a modern, edgy look to it, then you need industrial-style bunk beds to complement this aesthetic. Our bunk beds don't distract from the rest of the room and they fit right in with almost any decor.
Durability and Strength
You want to make sure bunk beds hold up over time. These beds have several occupants, and wear and tear shouldn't shorten their lifespans significantly. Our industrial-style bunk beds last for years to come and are not easily damaged or compromised.
Bed Bug Resistant Designs
We curate each industrial-style bunk bed with metal tubing that prevents bed bugs from infesting the structure itself. Put your guests' minds at ease by using our bed bug–resistant bunk beds.
Find the Best Industrial-Style Bunk Bed for Your Needs
When looking at industrial-style bunk beds, it's important to consider your organization's needs and your guests' preferences. Once you know what you need, it's easy to find the best industrial-style bunk bed in our shop.

---
ESS Universal manufactures and supplies high-quality, cost-effective commercial grade beds, mattresses, and furniture to camps, hostels, shelters, dorms and more. View our entire line of furniture products including our popular waterproof foam mattress for institutional use, single metal bed frames, single over single bunk beds, single over double bunk beds, and triple bunk beds. Download our catalog for detailed information on our complete product line.