What makes quality adult bunk beds?
Size is an important factor in identifying an adult bunk bed verses a youth bunk bed.  Bunk bed manufacturers typically manufacture adult bunk beds that are 6 feet long.  However, average size bunk beds do not fit average size adults.
Bunk beds that are 6 feet long do not allow extra room when an adult is fully stretched out.  Organizations and individuals are seeking high quality adult bunk beds.  Many hostels and summer camps are turning to the Internet to search for true commercial adult bunk beds.  High quality commercial adult bunk beds and triple bunk beds are quickly becoming a necessity.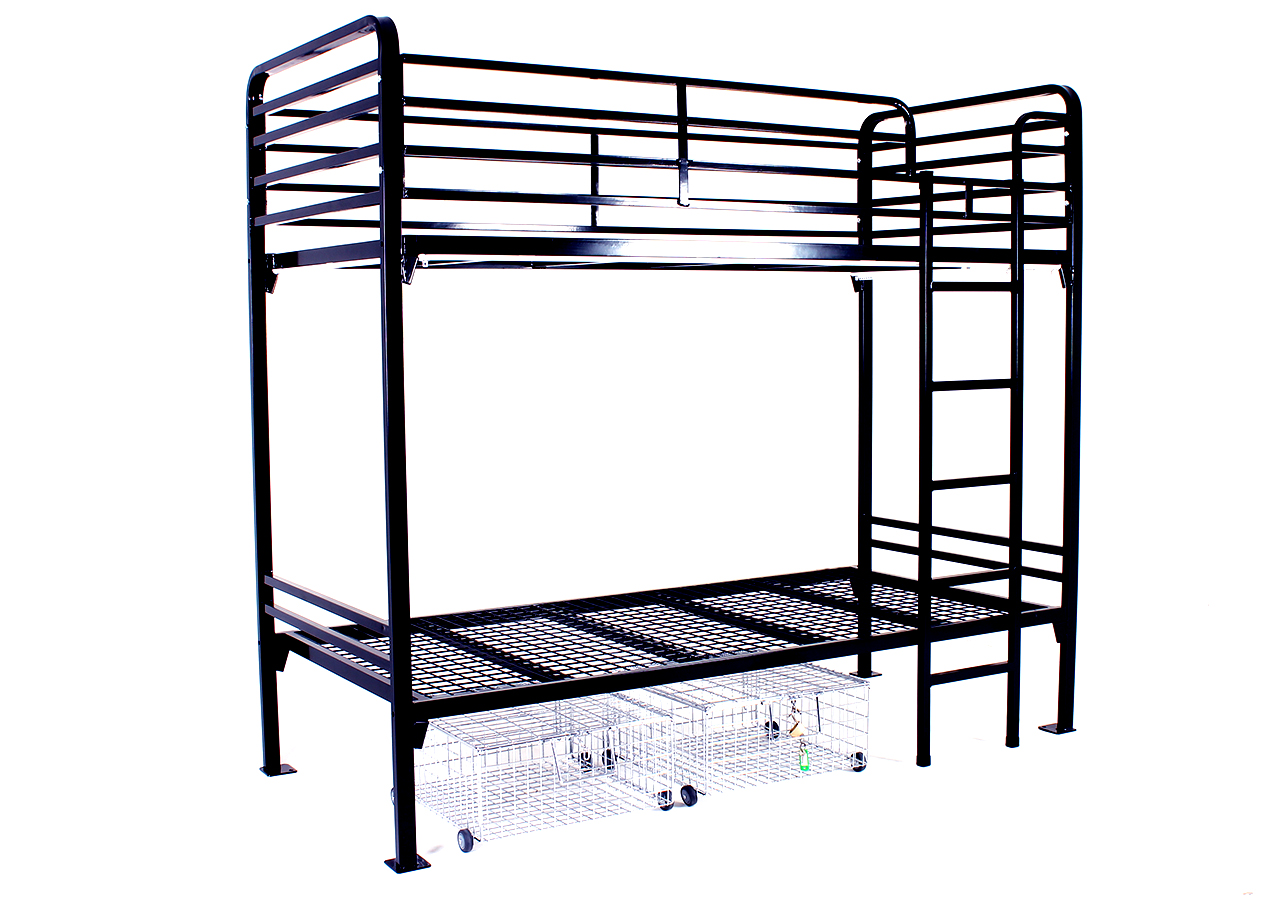 Commercial bunk beds that fit the bill
Individuals and organizations alike are discovering commercial adult bunk beds via online search engines.  Commercial bunk beds are manufactured for strength as well as adult size.  However, this caliber bunk bed is not available at retail furniture stores.  Metal bunk beds combine strength and size characteristics and are often used by the militaries and universities for their longevity.
Benefits of choosing commercial over domestic bunk beds:
Strength in design and materials
Will cater for most adults up to 6'4″
Will bolt to the floor adding sturdiness
Will usually have a longer warranty period
Military bunk bed design increases strength
Adult bunk bed accessories
One tip to establish whether a bunk bed is commercial grade is if it is designed to include accessories. Most true commercial adult bunk beds have the option of privacy curtains giving the user a reasonable amount of privacy.  Other accessories include water resistant mattresses, foam pillows, and under bed storage lockers.