It wasn't that long ago that bed bugs were all but eradicated in the U.S.  However, a surge in global travel led to a widespread issue with bedbugs returning to the U.S. in the luggage or clothing of travelers.  After decades without the blight of bed bugs to concern us, it seems Americans have largely forgotten how to prevent them, and this means we've had to learn how to get rid of them again, often at massive expense.
If you own and operate a multi-bed facility, such as a camp or dormitory, a hotel, hostel, or homeless shelter, or a police or fire station, just for example, it's imperative that you find ways to not only provide comfortable bedding, but also create a safe environment free of harmful pests like bed bugs.  The products from ESS Universal are ideally suited to meeting all your needs with an anti-bed bug mattress that deliver a host of benefits.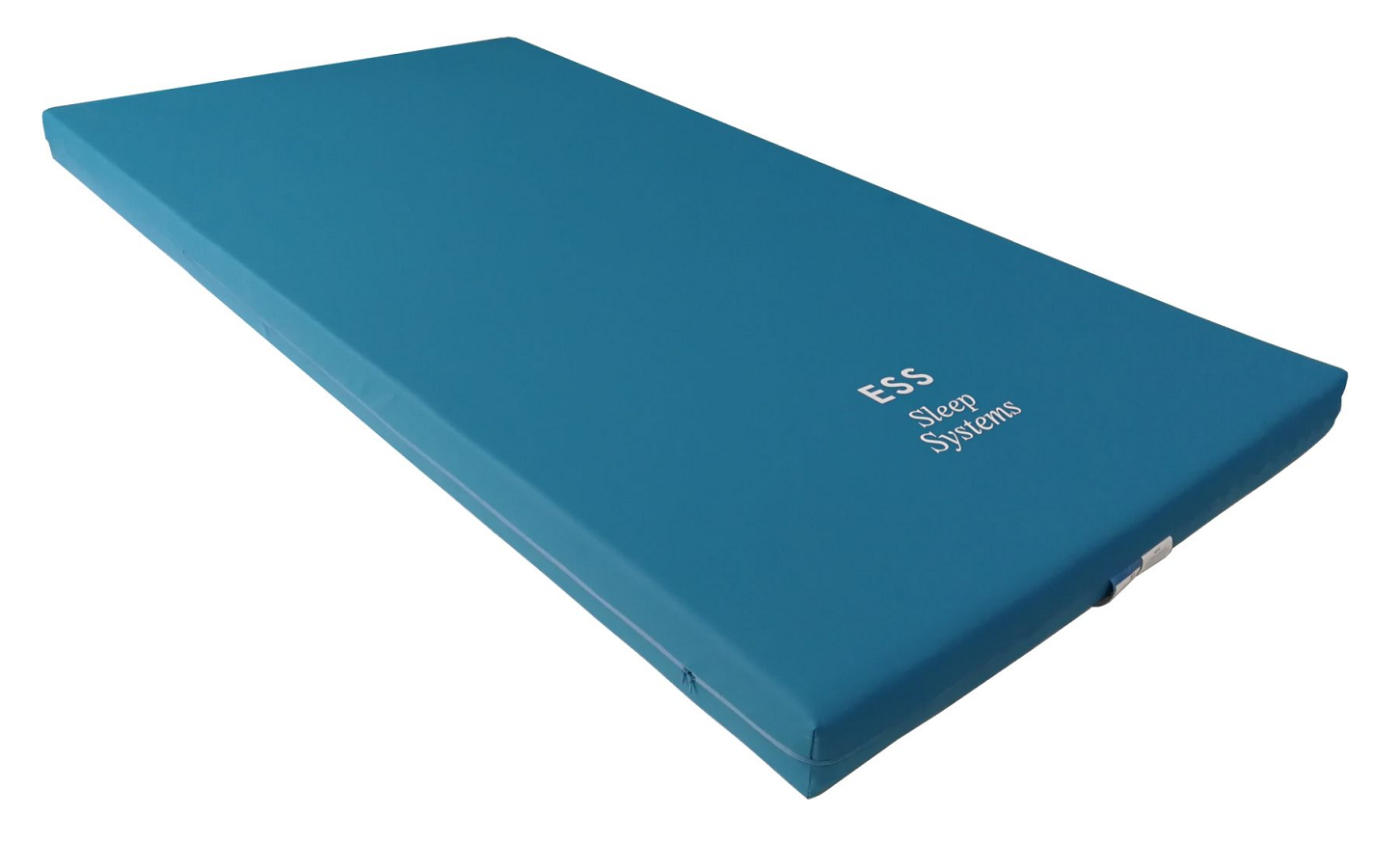 Comfortable, Resilient Materials
There's a misconception that mattresses committed to benefits like durability and pest resistance are going to be uncomfortable, but with ESS Universal waterproof foam mattresses and special mattress covers, this simply isn't the case.  High-density, polyurethane foam is designed to provide the most comfortable sleep possible.
Naturally, sound sleep relies on bug-free conditions.  Getting eaten alive by bed bugs is hardly conducive to a good nights' rest.  That said, foam mattresses are also designed to mold to the bodies lying on them, creating a customized sleep experience that goes way beyond what normal mattresses can deliver.
Breathable materials resist overheating to keep sleepers cool and mattresses features hypoallergenic properties so as not to exacerbate allergies.  The addition of a soft, satiny mattress cover aids in bed bug resistance without added noise, even for restless sleepers, and it's easy to clean with a damp cloth or simply throwing it in the washing machine.
Waterproof
All kinds of detrimental species thrive in warm, moist environments, from mold and mildew to pests of all kinds.  Waterproof mattresses simply aren't as attractive because the conditions aren't ideal for these nuisances to thrive.  Breathable, waterproof materials are designed to stay dry and the use of a waterproof cover that completely encloses the mattress takes bug-proofing to the next level.
Whereas a regular mattress is populated by seams and folds that provide ideal cover for bedbugs and the material is prone to taking on moisture and heat, the waterproof foam mattress from ESS Universal offers just the opposite.  When you want to prevent bed bug infestations in your multi-bed facilities, these mattresses provide an ideal solution.
Cost-Effective Benefits
Addressing a bed bug infestation can be an extremely expensive undertaking.  Not only will you have to use various remedies to kill both adult bed bugs and their eggs, but you have to ensure that you eliminate resilient pests throughout your facility.
In many cases, the easiest option is to simply toss affected materials, including mattresses, treat for bed bugs in the facility, and start from scratch with new furnishings.  However, this entails a huge expense.  Anti-bed bug mattresses reduce the risks for infestation and the associated costs of remediation.
---
ESS Universal manufactures and supplies high-quality, cost-effective commercial grade furniture products. View our entire line of commercial furniture products including our popular waterproof foam mattress for institutional use, single metal bed frames, single over single bunk beds, single over double bunk beds, and triple bunk beds.