The operation of high-occupancy facilities such as rescue missions, homeless shelters, hostels, or camps includes a great deal of responsibility in day-to-day tasks and evolving occupancy scenarios related to a high volume of people. From a facility standpoint alone, the challenges are significant: local and state housing codes, security for residents, cost-savings, and of course a safe place for residents to sleep.
With a minimum amount of square footage to work with, there is little room to get creative with space-saving solutions, but bunk beds are one of the most popular places to start. Strategic use of vertical space changes the entire landscape of high-turnover facilities that typically endure rough treatment and require health and safety standards are met. And modern day bunk beds are designed and constructed with the latest technology to ensure that goal is met, with a wide range of styles and finishes to meet specific location needs and desires.
When it comes time to think vertical, one of the most common concerns is safety. While nearly all bunk bed-related injuries result from roughhousing kids, safety in adult and other commercial environments is still important, especially when considering triple bunk beds for maximum occupancy. If traditional double bunk beds are cause for concern, are triple bunk beds safe? It turns out they are, and they are incredibly versatile. Let's look closer at these high-level sleeping options.
Are triple bunk beds safe?
The short answer is yes. The Consumer Products Safety Commission (CPSC) maintains strict safety regulations and ESS frames meet and exceed those regulations. If ceilings with adequate height are available, you can have confidence installing frames built with reinforced steel and ample cross beams to confidently support 500 pounds. The tall height of a triple bed is supported by head and footboards made of reinforced tubular steel, complemented by integrated railings and slip-resistant ladders.
When considering triple bunk beds, be sure available space is adequate to accommodate all of their safety features. Among the most important is head space at ceiling. You need at least two feet between the bunk and the ceiling to prevent painful bonks on the head.
The importance of guardrails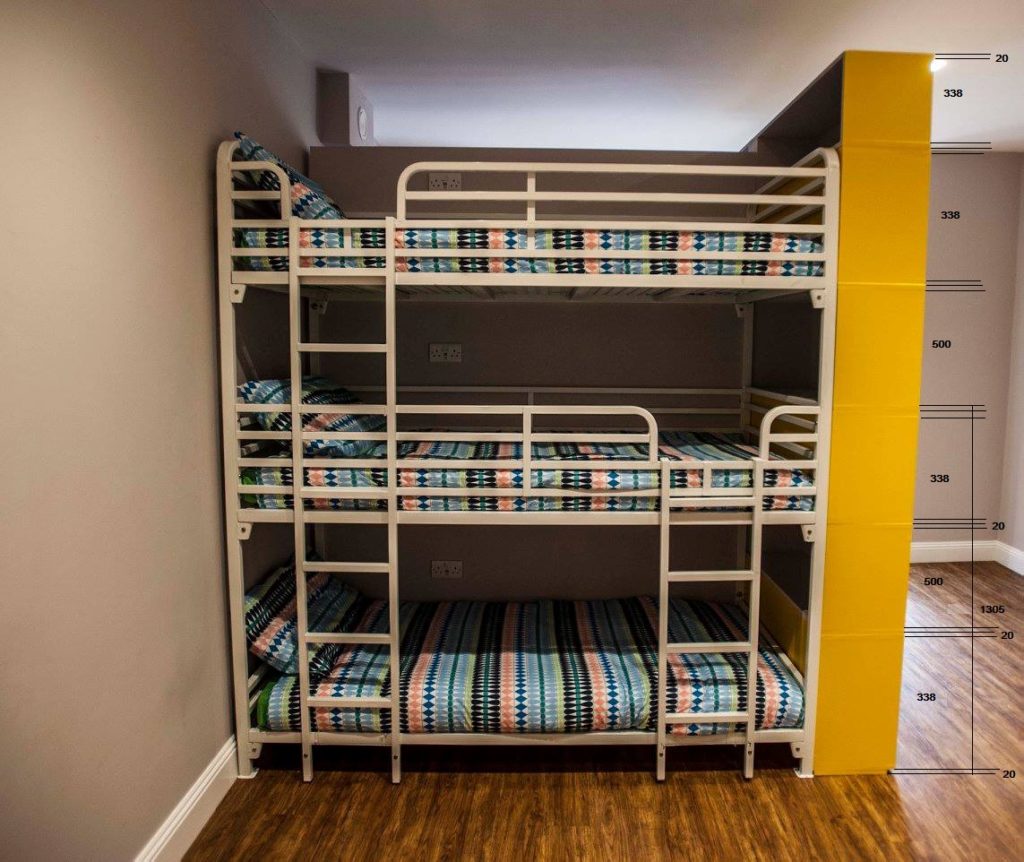 Guardrails are critical in minimizing the risk of getting stuck between the bed and wall, as well as falling out altogether. This is welcome peace of mind for facility managers wondering if triple bunk beds are safe. Guardrails should be attached on both sides of the upper bunks and can be removed if necessary.
Ladder matters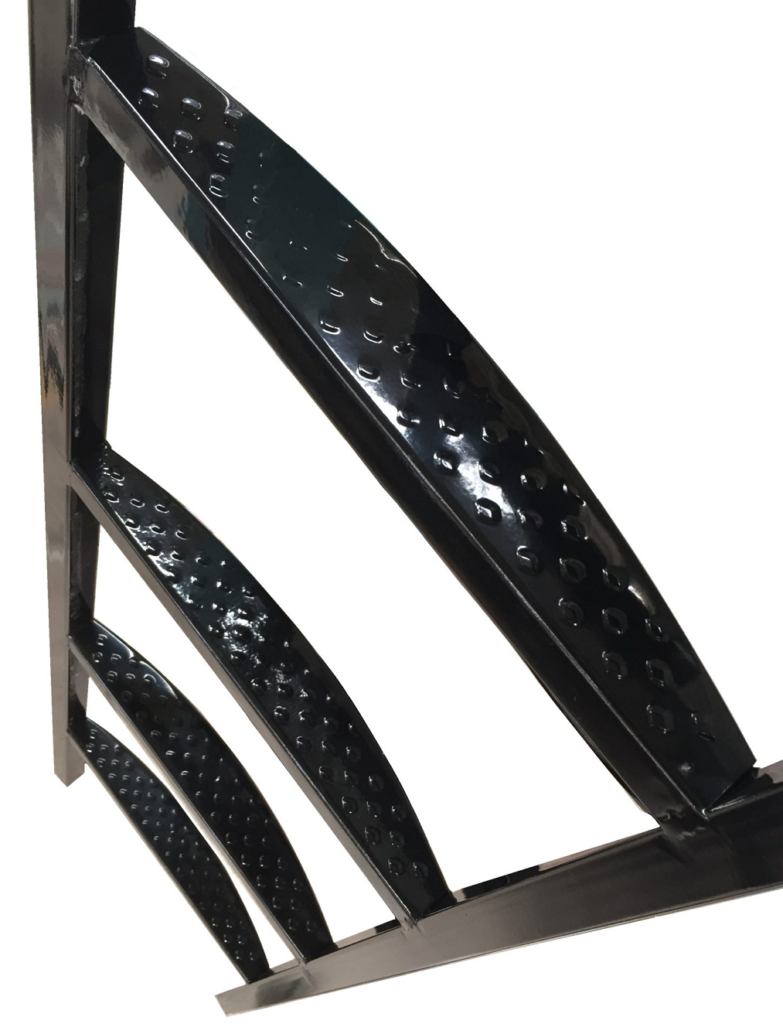 Don't forget about ladder use and function. Not all triple bed systems allow the ladder to change sides and this is a handy option when the time comes for rearranging the room. The ladder should also be securely attached and remain so even after extended use. Another related element is the ability to separate bunk beds if needed, which is desirable when moving them to new locations.
Introducing The Dallas Triple Bunk Bed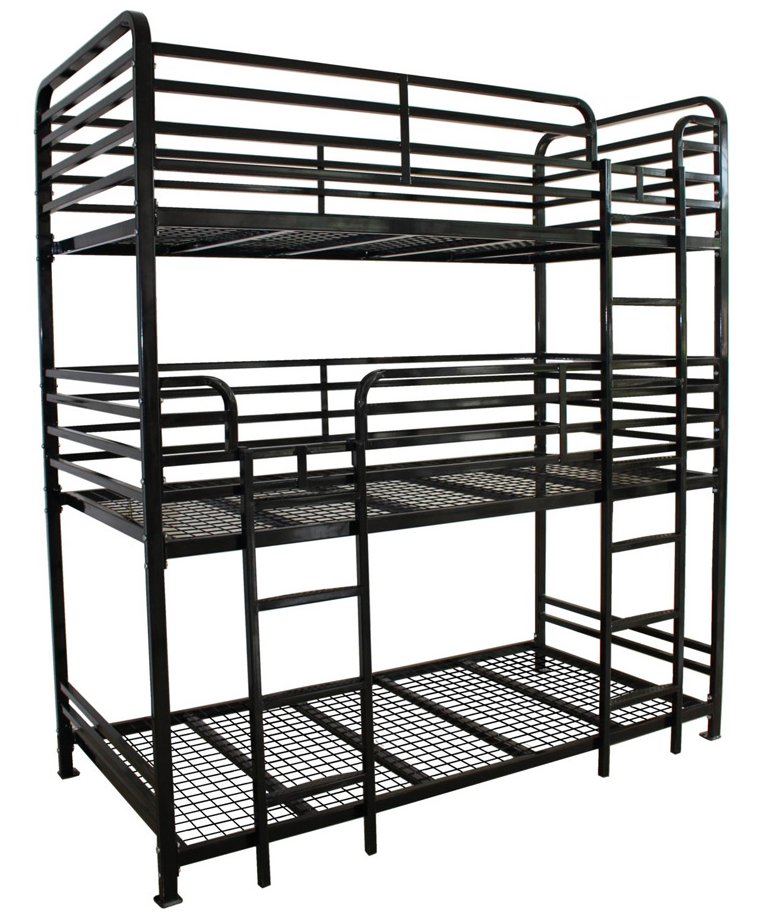 The ESS Dallas triple bunk bed is one of the world's strongest triple-tier systems in the world. Period. Boost occupancy by 50 percent with the Hulk-like strength of six cross-members blended with panels of metal mesh and intentionally engineered frame tubing that resists bed bugs in high-traffic settings with consistent use. This bunk is also made without springs to ensure squeak-free sleep, and it comes with four guard rails that connect to the headboard and footboard for further safety and stability.
The size of the Dallas triple bunk requires it to be bolted to the floor and this model is equipped with pre-drilled footplates to make this step an easy one.
ESS bunk beds have your safety and comfort as top priority and are available in a variety of finishes and colors to match your facility's style and needs.

---
ESS Universal manufactures and supplies high-quality, cost-effective commercial grade beds, mattresses, and furniture to camps, hostels, shelters, dorms and more. View our entire line of furniture products including our popular waterproof foam mattress for institutional use, single metal bed frames, single over single bunk beds, single over double bunk beds, and triple bunk beds. Download our catalog for detailed information on our complete product line.