Bunk beds are the go-to sleeping solution for many summer camps, dorms, group homes, and more. They use vertical space to fit two or three times as many beds as would otherwise fit in a given area. However, they lack storage, and when you have a dozen campers in one cabin, you'll need all of the storage you can get. That's where the ESS bunk bed caddy comes in.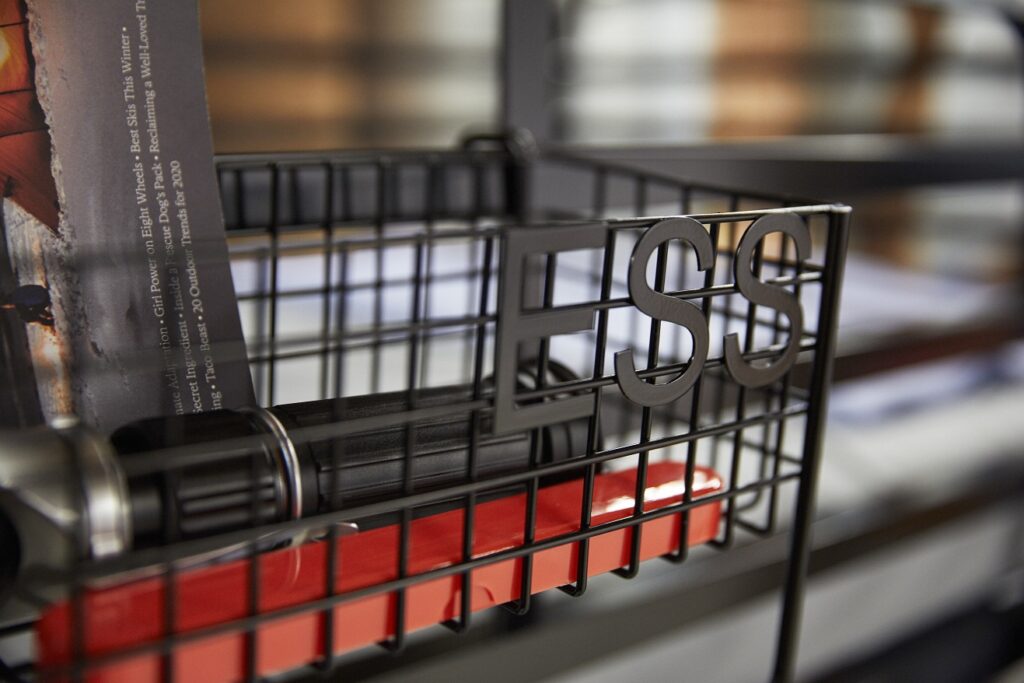 Benefits of the Bunk Bed Caddy
An ESS bunk bed caddy is a sturdy, wireframe basket that hangs from the end of a bunk bed to hold personal items. Although it sounds simple, it boasts some impressive features and benefits that come in handy in any setting. Keep reading to learn more about them. 
Durable Construction
This sleek bunk bed caddy is constructed from a durable, 6mm metal wireframe and sturdy wire mesh. This means you don't have to worry about the caddy tumbling down when you hang a damp towel from its rack. And unlike lesser-quality caddies made from cheap plastic, the ESS bunk bed caddy won't warp over time or snap under pressure.
Personal Storage Within Arm's Reach 
When you're lying in bed, the closest place to store things is usually a bedside table or nightstand. But when you're on the top bunk, there's nowhere to turn to.
These caddies are good for storing everything from toiletries to portable chargers and books. And depending on which model of bunk bed you have, you can fit two or three caddies on each end to maximize storage space.
No Assembly Required 
ESS bunk bed caddy comes fully assembled and ready to install. Since you don't need any tools or special skills to install the caddy, it can be done in a matter of seconds. This is especially useful when you have a large camp with lots of bunk beds that need caddies. All you have to do is hang it on the end of the bunk bed, and you can start using it right away.
Creative Decoration
In addition to being a practical storage solution, a bunk bed caddy provides a place to express oneself. In certain settings, like group homes and camps, this can help people gain a sense of ownership and feel more comfortable in the space. It can be as simple as placing a few calming succulents or pictures of loved ones on the caddy. The possibilities are endless when it comes to decoration and self-expression.
Keep Your Cabins Tidy with the ESS Bunk Bed Caddy
When there are several people living in one small space, everyone has to do their part to keep things tidy. This is made easier when everyone has a bunk bed caddy with a built-in rack, perfect for hanging everything from bath towels and hand towels to belts and scarves. Additionally, the metal construction of the caddy makes it easy to wipe clean in just a few seconds when the dust starts building up.
So whether you're running a small camp or a large shelter, the ESS bunk bed caddy is the perfect end cap on any bunk bed. 

---
ESS Universal manufactures and supplies high-quality, cost-effective commercial grade beds, mattresses, and furniture to camps, hostels, shelters, dorms and more. View our entire line of furniture products including our popular waterproof foam mattress for institutional use, single metal bed frames, single over single bunk beds, single over double bunk beds, and triple bunk beds. Download our catalog for detailed information on our complete product line.