There was an article I read in the Guardian about universities and bunk beds the crux of it is choosing best bunk beds university campus accommodation in their halls of residence the article goes on to explain that actually, the reason why that some students aren't able to stay in halls of residence is because of a lack of space that means in extreme cases, students are being given privately rented accommodation and even hotels!
Living on campus
Living on campus is a huge part of university life and off site students are disappointed and in some cases find it difficult to build as many relationships. Universities such as Exeter are taking the situation into their own hands and are converting single rooms into doubles by installing bunk beds just to cope with the demand for places. A good example of the type of bunk beds universities are using is the ESS Dallas range of commercial sleep systems, these are probably the best bunk beds university campus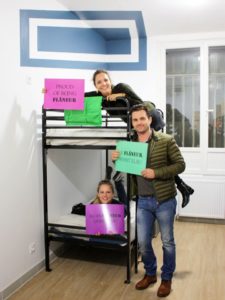 Has your university experienced these problems? If so have you gone down the route of bunk beds?
If you are hesitant to take this step forward here are a few reasons why you would benefit from our beds:
Our bunk beds are durable and great quality.
Our bunk beds come with a guarantee.
Our bunk beds are very reasonably priced.
Our bunk beds are designed to take our many accessories
Best bunk beds university campus
Happy students is good for your reputation
Not only are the benefits based around our ESS brand but the concept of providing bunk beds in your university accommodation is plentiful. Your students will be happier as they are based on campus with their peers, which immediately relates to their performance and therefore grades. As you will well know; the better your students results, the better your reputation. The other added bonus of happy students is of course, cheerful lecturers. If your students are not complaining and causing bad feeling the chances are the faculty will enjoy their job more and your staff turnover will decrease.
All this for the sake of a bunk bed… how could you say no?
If you have any questions and would like to talk to our friendly team regarding best bunk beds university campus solution just contact us at your convenience.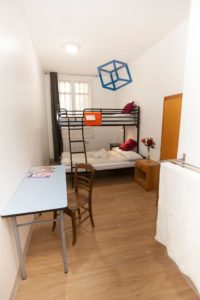 ---