Bunk beds charities non-profit organizations offering accommodations are on the rise adult bunk beds can definitely help resolve space issues. Registered charities have discovered that using commercial quality products such as true hostel bunk beds the organization are benefiting from longevity which comes from the bunk bed commercial structural design. Traditionally it was very near impossible to have a quality contract bunk bed as well as good aesthetics; most metal bunk beds resembled something out of Alcatraz or some Victorian prison. ESS Universal has changed this by combining strength and good looks with the Dallas heavy duty bunk bed range.
Introducing the Dallas bunk beds charities range
This true camp bunk bed range is designed to add many accessories to ensure your guests receive the comfort they will blog about!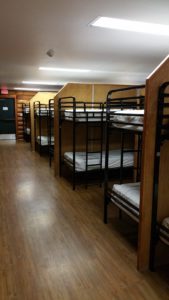 Under bed storage security lockers
Privacy curtains
Water resistant blue mattresses
Memory foam water resistant pillows
UP1 utility power panel to charge up their gadgets
Using these accessories the contrast against a jet black bunk bed is very appealing. Of course the Dallas can be painted in any RAL color depending on quantity. Because of these aesthetic changes, the charity or hostel concerned can now obtain a real contract system that is pleasing to the eye.
Strength and quality = good investment
The saying goes 'you get what you pay for' this is of course true; however, again ESS Universal has broken these rules too and has supplies such organizations as:
Boy scouts
Diocese
Boarding schools
Missionaries
Refuges
These organizations are benefiting from the quality of a true military bunk bed that looks great and at a price that is affordable.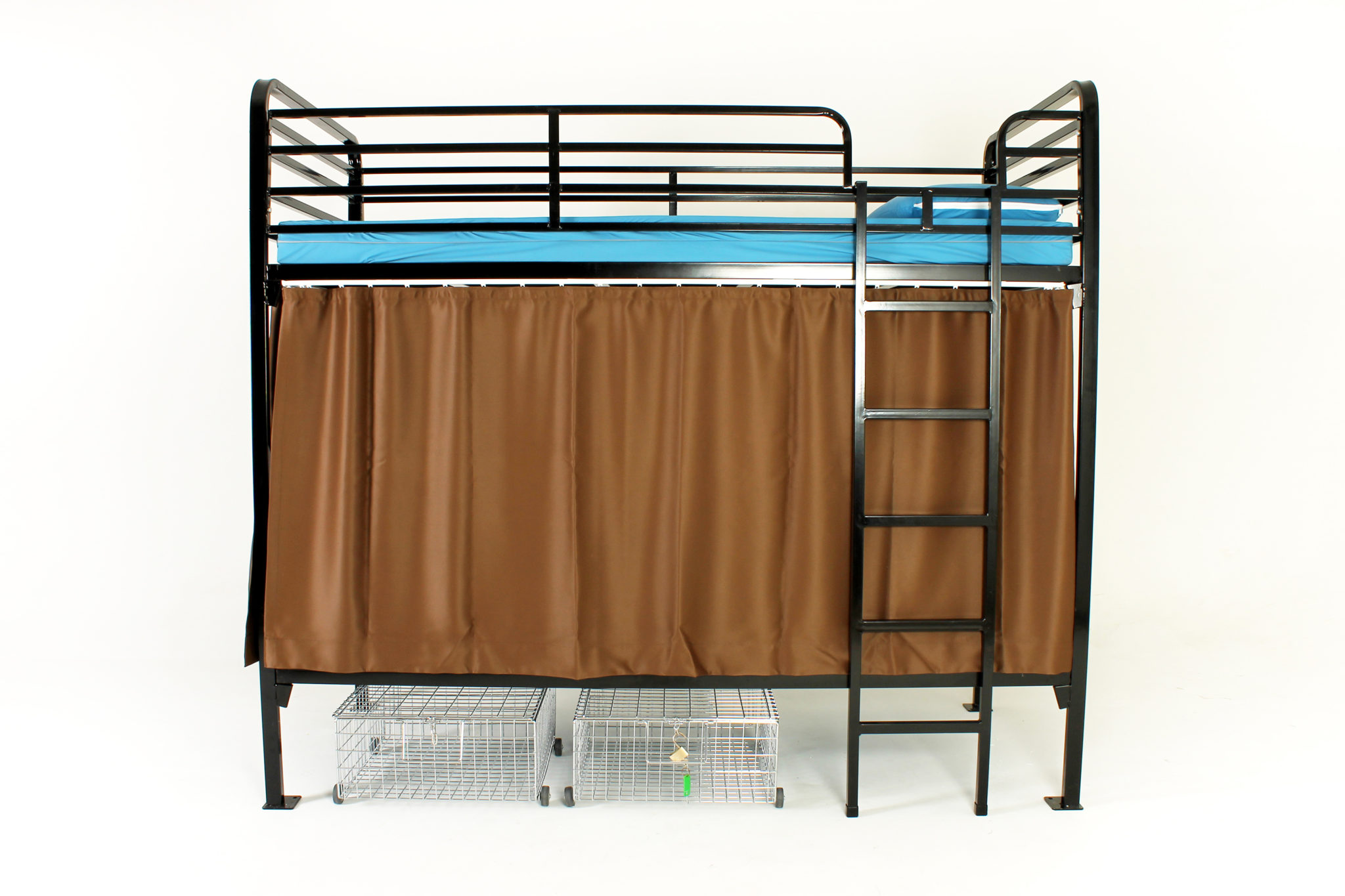 Contract bunk beds vs. cheap domestic bunk beds
When a charitable organization has saved money over a long period of time or relied on a very strict budget for a big investment into bunk beds for charities and equipment; choosing a domestic model at your local or national furniture store may seem a good investment but sadly after 6 to 8 months that investment is laying on the front lawn unusable due to a domestic bunk bed being in a commercial environment.
It is wise to choose the correct equipment for the correct application, military bunk beds are the answer, they may cost just a little more but the longevity speaks for itself.