For many years, bunk beds were mainly found in kids' bedrooms in private residences. Instead of each child having their own bedroom, two children could share a room with the stacked beds only taking up the space of one. As adult-size bunks grew in popularity in hostels, camps, college dorm rooms, fire and police stations, and housing for remote employees and government workers, the need for sturdier adult bunk beds rapidly increased.
ESS filled that need through manufacturing quality heavy duty bunk beds that comfortably and safely give larger people a well-built bed that provides a soothing sleep experience combined with peace of mind. Climbing into bunk beds that hold 400 pounds opened up a new world of sleep comfort for large men and women worldwide.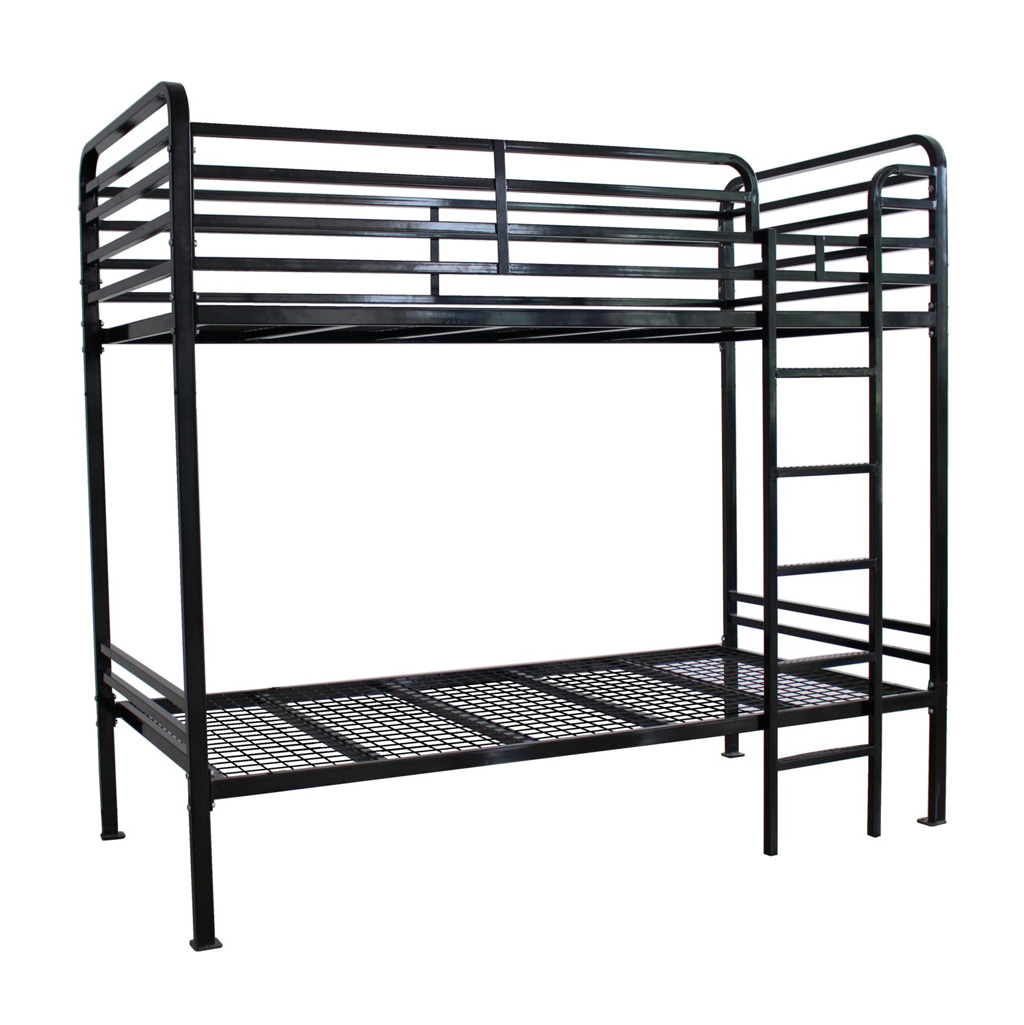 Strength and Stability
Nothing is more unnerving than ascending a wobbly ladder, especially if it leads to a bed suspended three or four feet above the floor. Our adult bunk beds are constructed from industrial-strength material, so you climb up the ladder and into a strong, unwavering bed without a hint of instability.
Well-built, sturdy ladders rest firmly on the floor to shift and balance your body weight and guardrails add firmness to the bed frame and avert falls. All of this reinforcement guarantees our bunk beds never tilt or collapse.
In addition, each bunk bed, top and bottom, is reinforced with six solid box section cross members for added support, along with robust, top grade metal mesh panels that support up to 500 pounds of heaviness. Tubes welded on all four sides of the bed frame add even more muscle and permanence, promising a peaceful night's sleep that leaves you well rested and refreshed.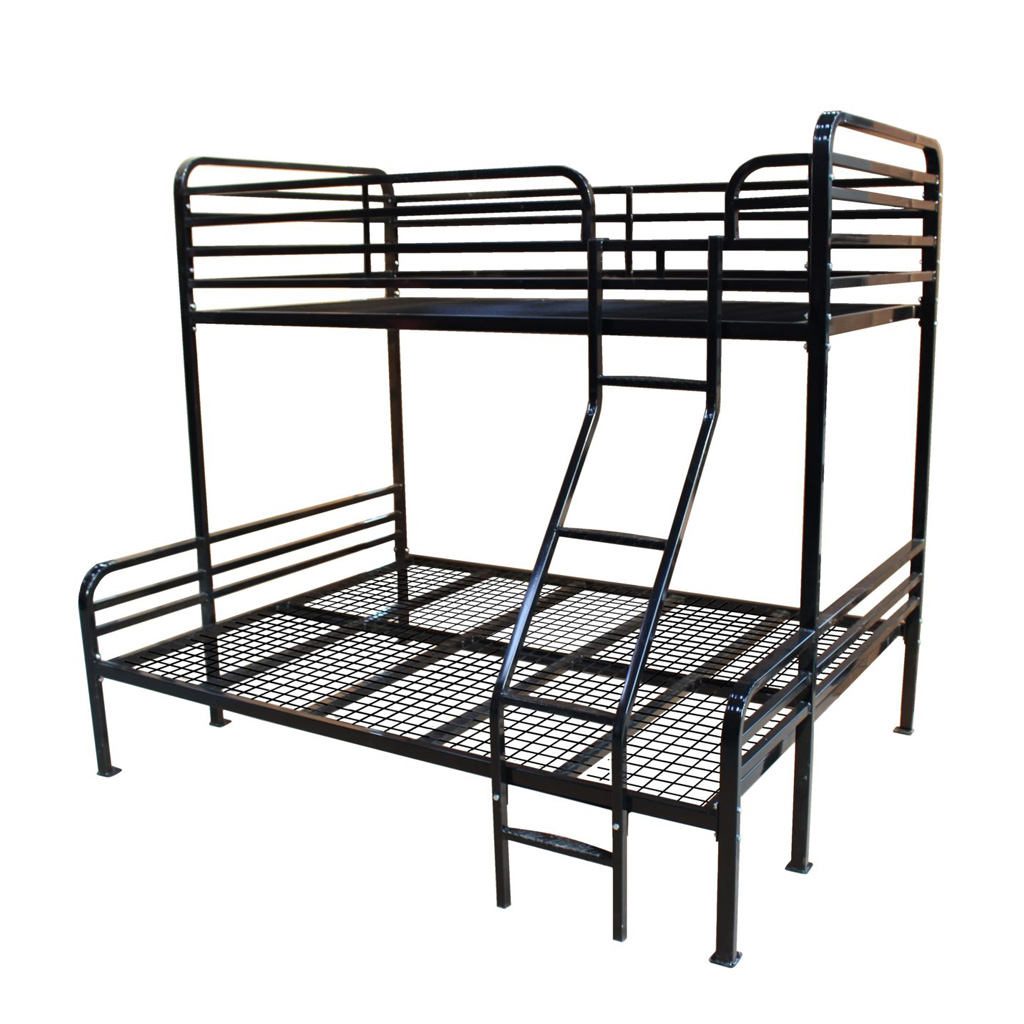 Supreme Safety and Durability
Manufactured beds, particularly bunk beds, are governed by extensive regulations to guarantee they are safe and keep kids and adults out of harm's way. Our beds meet the highest, most strict manufacturing safety standards. The ESS selection of adult beds is exclusively designed and constructed to accommodate the weight and size of bigger adults.
We only use resources and manufacturing processes specifically created to sustain up to 500 pounds of weight per bunk. All of our beds also meet stringent entrapment hazard guidelines that guarantee simple escape during emergency circumstances.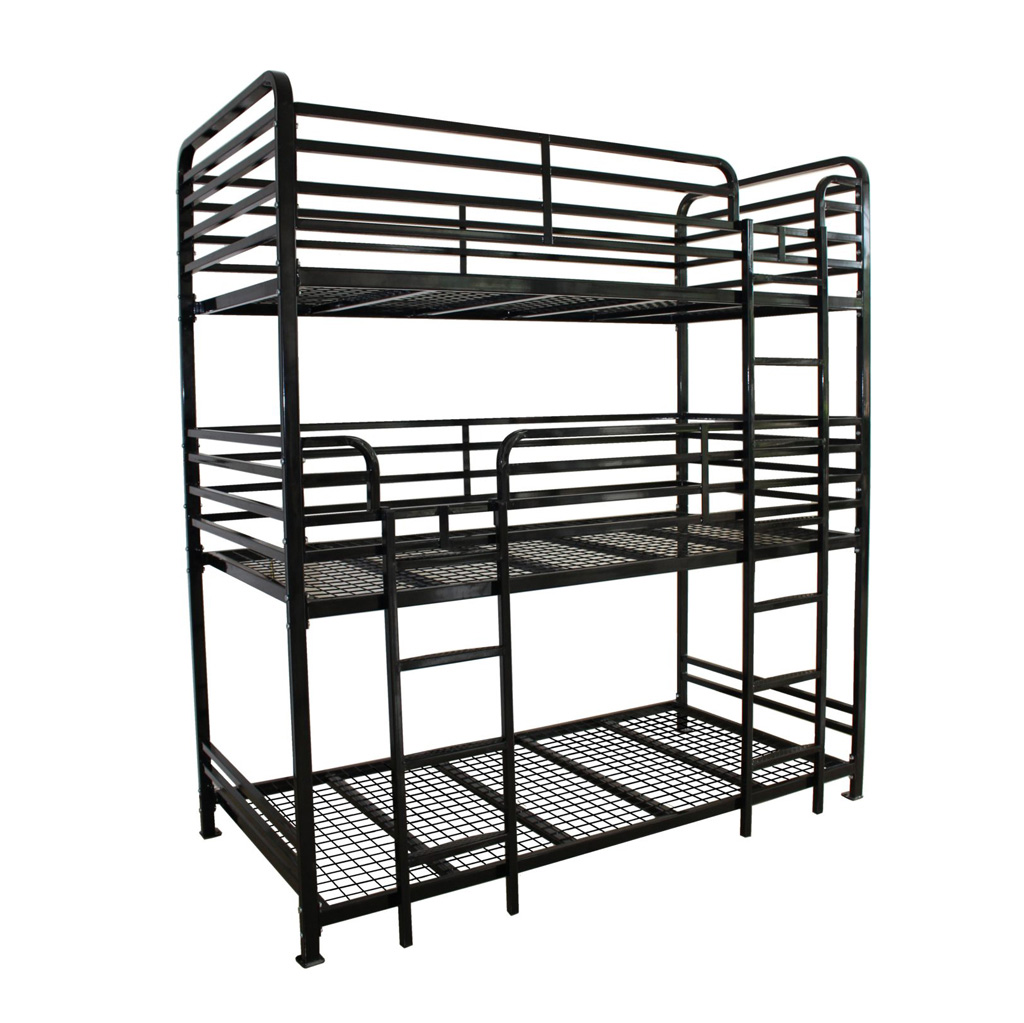 Long-term Structural Warranty
No matter how solid and well-built bunk beds that hold 400 pounds look in the showroom or catalog, make sure the furniture has a straightforward, comprehensive long-term structural warranty. ESS Universal not only promises their adult bunk beds include all the aforementioned features and meet the above listed standards, they offer a comprehensive 3-year structural warranty for their product lines. It's of utmost importance to us that our customers are satisfied with our products initially as well as for years to come, and we back up our warranty guarantee with more than words.
Whether you need bunk beds designed for heavy people to accommodate loved ones, valued employees, public servants, or guests at camps and hostels, ESS has a range of styles and price ranges to meet your needs. Sleeping on our top quality bunk beds provides everyone with the safe and sound rest we all need and deserve.

---
ESS Universal manufactures and supplies high-quality, cost-effective commercial grade furniture products. View our entire line of commercial furniture products including our popular waterproof foam mattress for institutional use, single metal bed frames, single over single bunk beds, single over double bunk beds, and triple bunk beds.