If you manage a camp, dormitory, fire station, hostel, or shelter, you know that flexibility is key to serving your guests. At any given time, the number of individuals you serve can change. You need a solution that will help you provide a place to sleep for everyone and maximize living and learning spaces. To do this easily, consider bunk beds that separate into single beds.
The Missouri Detachable Single Over Single Bunk Bed
You need to be able to adjust your space to work in any situation—and quickly. To do this, you need a flexible bunk bed system. Take a closer look at the Missouri single over single bunk bed. This convertible bed can be stacked to create a space-saving bunk bed for two adults, but it can also be separated to make two individual twin beds.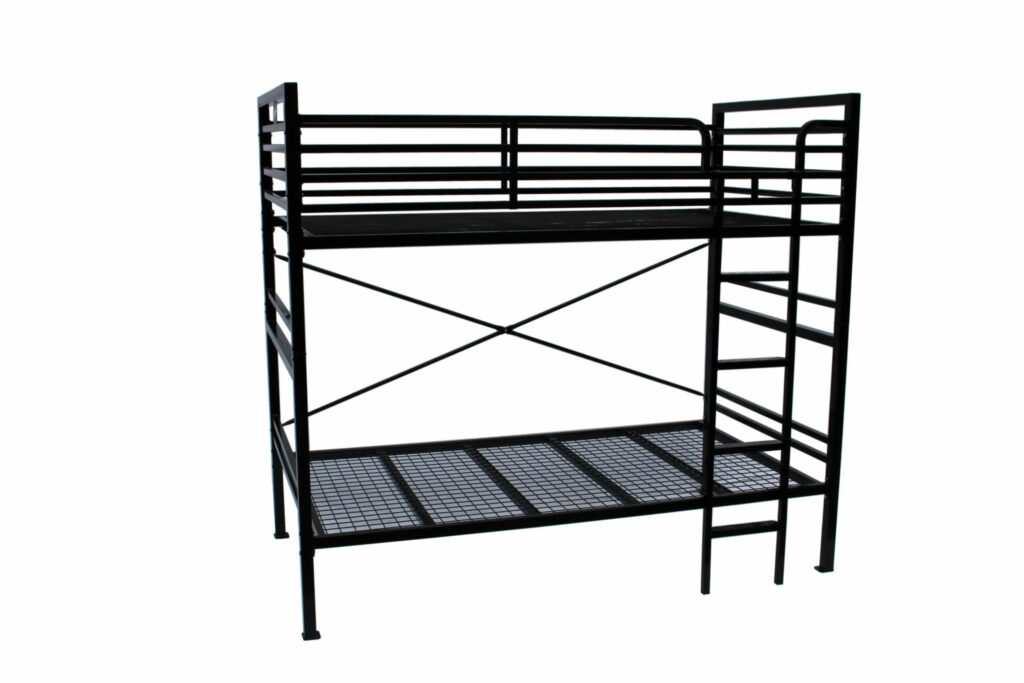 Who Needs Bunk Beds That Can Separate Into Single Beds?
If you are confident that your spatial requirements for sleeping space versus living space will never change, you may not need bunk beds that separate into single beds. The same applies if you generally sleep the same number of people in your facility.
However, a significant percentage of those who offer sleeping accommodations have at least some need for flexibility. In that case, a convertible bunk bed is an excellent, adaptable option.
For example, a camper's cabin that is designed for two people could easily be adjusted to fit three or four with bunk beds that separate into single beds. Because the beds are stackable, it's also easier to leave some open space for play, learning, or recreation.
Are Detachable Bunk Beds Easy to Assemble?
Yes, the Missouri detachable single-over-single bunk bed is made to be user-friendly. Converting it from bunk beds to single beds and back again is a relatively simple process.
Is a Bunk Bed That Can Separate Into Two Beds Durable?
Our detachable bunk beds are made from the same steel tubing construction as our other beds. They have the same weight capacity, durable guard rails, and strong ladders as our other beds.
What Are Other Important Features of a Convertible Twin Over Twin?
While the ability to convert a bed from bunk to twin is excellent, you should also look at other features. The Missouri is bed-bug-resistant and seam-welded to prevent bed bugs from nesting. Additionally, the durable frame construction is made without any springs, which means everyone can enjoy a quiet sleep. Just like our other bunks, the Missouri can easily accommodate heavier individuals safely on both the top and bottom bunks.
If aesthetics are important to you, check out the sleek, modern, all-black design. These bunks are very similar to Swedish furniture with their long straight lines and focus on minimalism.
Bunk beds that separate into twin beds are the perfect choice for facilities where flexibility is needed. These beds can be stacked or divided to accommodate different numbers of individuals. They also allow for work and living space to be cleaned and maintained.

ESS Universal manufactures and supplies high-quality, cost-effective commercial grade beds, mattresses, and furniture to camps, hostels, shelters, dorms and more. View our entire line of furniture products including our popular waterproof foam mattress for institutional use, single metal bed frames, single over single bunk beds, single over double bunk beds, and triple bunk beds. Download our catalog for detailed information on our complete product line.