When disaster strikes, your relief shelter needs to be ready. This doesn't just mean having food and water for those who are displaced but also offering them safety and security, which includes comfortable sleeping arrangements.
Not everyone focuses on the importance of quality disaster relief beds, but in situations where large groups of people are forced to shelter together and emotions are running high, helping them get the rest they need is essential. ESS Universal offers top-quality disaster beds you can depend on.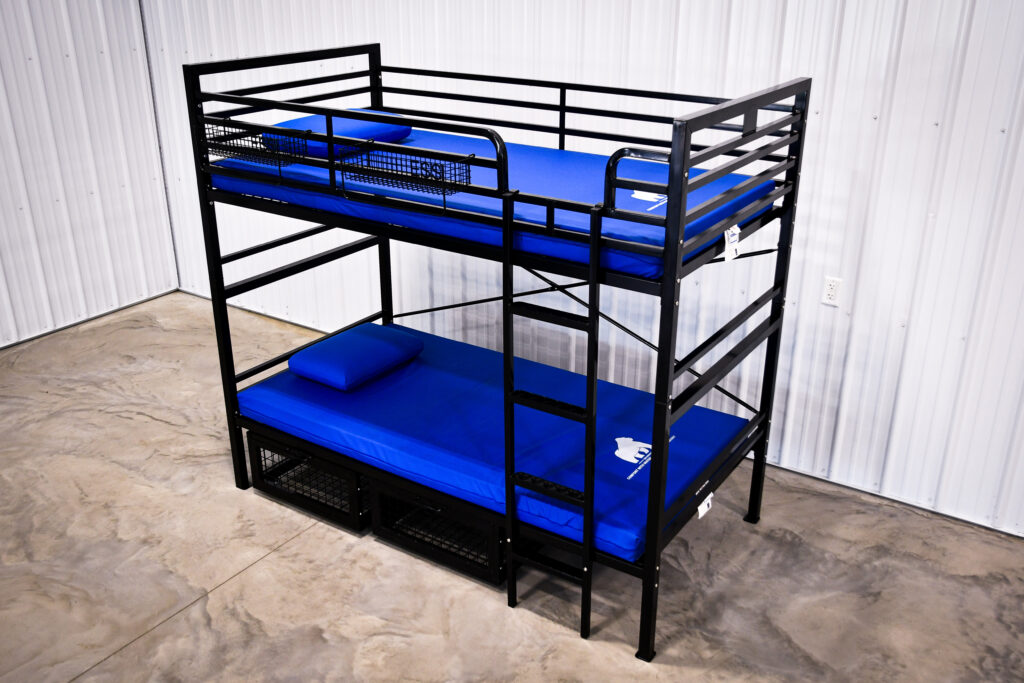 Appropriate for Children and Adults
The right disaster shelter beds must be able to handle the weight of sleepers of different ages and sizes. Many disaster beds available today are made for children or adolescents, making it impossible to accommodate larger people over the long term.
ESS Universal offers disaster beds that cater to people of most sizes. Our beds feature steel frames reinforced with cross members and metal mesh panels. Each bed can support up to 500 pounds, and built-in guard rails make them safe for children or those with disabilities.
Maximize Your Floor Space
Perhaps the most challenging aspect of managing a disaster shelter is finding space for everyone who needs help. ESS Universal disaster beds can be a lifesaver when floor space is a primary concern.
ESS Universal offers beds in different styles and sizes, including:
Bunk beds are family-friendly options, too, helping children feel more connected to their loved ones than they would in a regular single bed.
Protect Against Common Issues
Regular bunk beds often have serious faults, including weak joints that only get worse with time and use, as well as nooks and crannies where bed bugs and moisture can accumulate. These issues wear down the beds and force you to keep investing in new ones. ESS Universal's disaster relief beds solve each of these problems.
Our disaster relief beds are fully welded at all points of intersection, making the beds more stable and preventing insects and mold from setting up in any of the joints.
When you add waterproof mattresses to prevent spills that invite mold, mildew, and bed bugs, you can maintain a more hygienic environment for everyone. This is a crucial consideration for congested spaces like disaster relief shelters, where illness and unclean surroundings will only add to an already long list of practical challenges.
Affordable Mattress Options
When you choose ESS Universal disaster relief beds, you get the chance to provide high-quality mattresses that are also affordable and sturdy. We offer hypoallergenic and stain-resistant mattresses that fit all of our numerous bunk bed styles.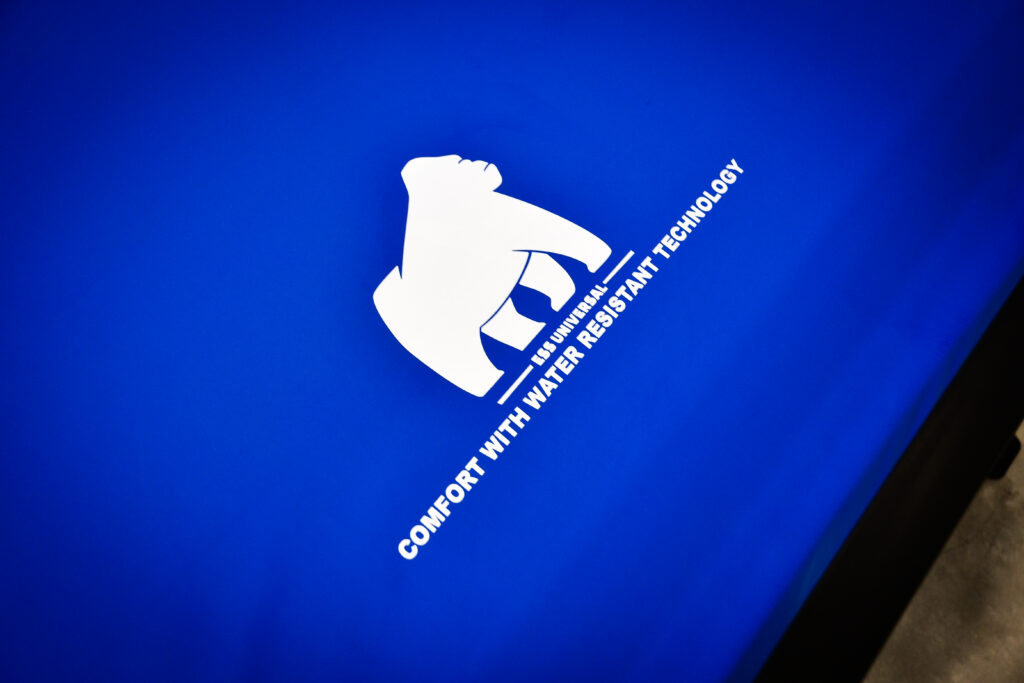 Our mattresses are made of foam that easily molds to the shape of the sleeper's body, with polyurethane covers that are quiet and spill-proof. These mattresses can withstand a lot of use, allowing you to extend continual comfort and rest without requiring a continual investment.
Offer Quality Disaster Relief Beds
While disasters are inevitable, subpar shelter conditions don't have to be. That said, it's essential to equip your shelter with the best disaster relief beds and mattresses in order to give occupants the peaceful rest they deserve.
ESS Universal's disaster relief beds are comfortable, sturdy, and designed to maximize floor space, which can make all of the difference in high-pressure scenarios when the well-being of multitudes is on the line.
Our disaster beds are made to accommodate both adults and children, with various configurations that are appropriate for families or single individuals. By pairing our bunk beds with waterproof mattresses, you can provide access to hygienic facilities that offer critical support and quality of life during difficult times.

---
ESS Universal manufactures and supplies high-quality, cost-effective commercial grade beds, mattresses, and furniture to camps, hostels, shelters, dorms and more. View our entire line of furniture products including our popular waterproof foam mattress for institutional use, single metal bed frames, single over single bunk beds, single over double bunk beds, and triple bunk beds. Download our catalog for detailed information on our complete product line.