If you've ever had a bed bug infestation, you know that those little pests can wreak havoc on a home. Bed bugs hide in hard-to-find crevices, they leave their victims with awful itchy bites, and they often refuse to be exterminated.
There are a number of methods for ridding an area of a bed bug infestation, but none of them are guaranteed to work. Essential oils, mattress covers, exterminators, all of them are liable to leave you right where you started with your infestation issue. That's why taking preemptive measures is the most viable solution to any bed bug problem.
If you're looking to prevent a bed bug infestation from occurring in your camp, hostel, home, or wherever, buying the right furniture can help, but is there anything on the market that is actually guaranteed to be bed bug proof? Let's take a look…
Is There Such a Thing as Bed Bug Proof Furniture? 
In short, the answer is no, there is no such thing as bed bug proof furniture. Science and technology have yet to find a way to guarantee bed bugs won't invade your camp, hostel, or home, and make a nest inside your bed, no matter what brand you buy or what material it's made of.
The good news is that there are best practices for creating bed bug resistant furniture. Bed bug resistant furniture is made of unfavorable material for bed bugs to climb on and burrow into, and it doesn't allow for little hard-to-spot hiding places where they can make a nest and lay their eggs. And in the event that a bed bug infestation still occurs, bed bug resistant furniture is designed to allow for easy extermination so that you won't end up throwing the bed to the curb and buying a whole new one just to get the bed bugs out of your hair.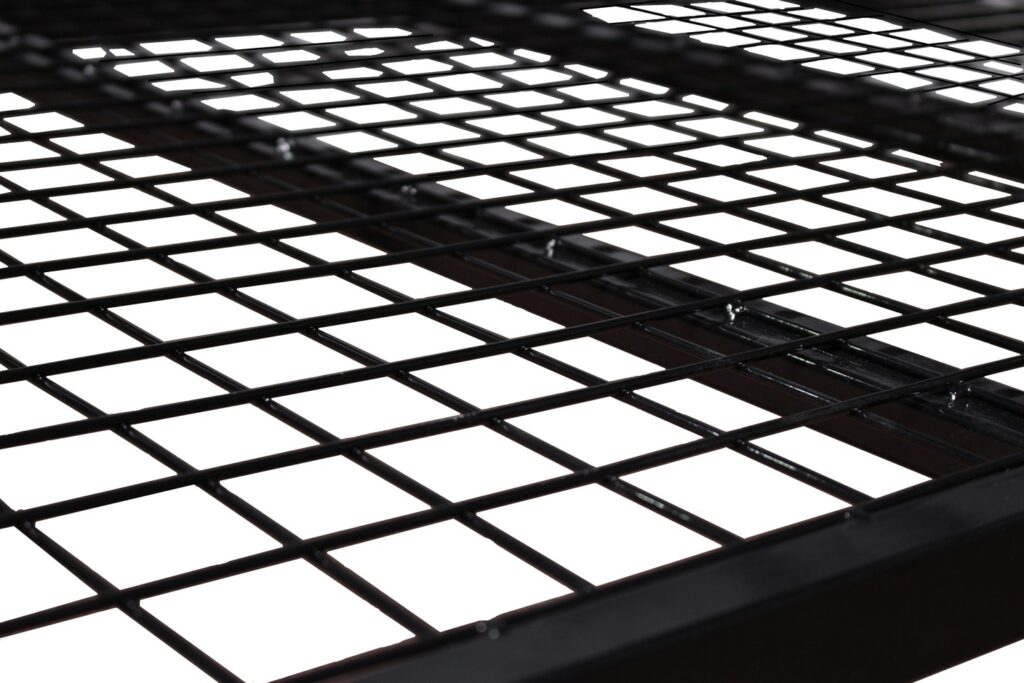 Bed bugs like to hide in the warm nooks and crannies of your furniture. Oftentimes, the dark and hard-to-reach inside of a wooden box spring is the ideal spot for them to nest. That's why ESS bed bug resistant bed frames do away with the need for box springs altogether by using industrial strength metal mesh panels. Our metal mesh panels can support up to 500 lbs. each, providing you and your guests with support they need to get a good night's sleep, while eliminating potential hiding places for pests.
When it comes to metal bunk beds, you'll often find that their frames are made with metal tubing that, if penetrated, can provide a perfect nesting spot for bed bugs. The metal tubing in our bed bug resistant frames is welded shut to prevent such issues from occurring. There is virtually no accommodating area on an ESS metal bunk bed for a bed bug to take refuge.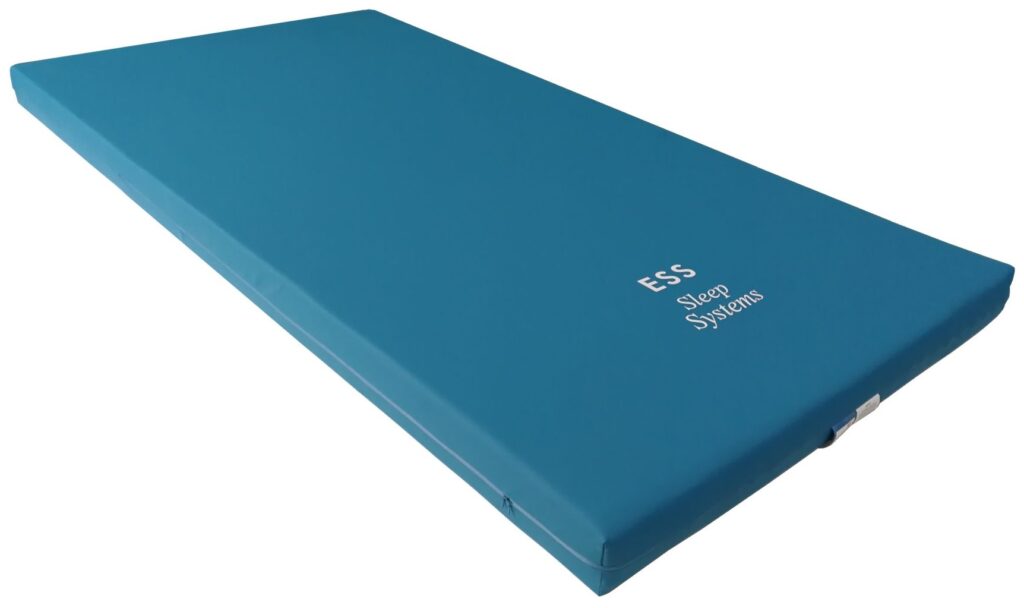 The solution behind making a bed bug resistant bed frame is pretty simple: create a hard frame with flat surfaces and zero hiding spots. However, it's a little tricky to apply that logic to the designing of a bed bug resistant mattress. Most people don't want to sleep on something that's hard and flat, and by nature a nice soft mattress is bound to have some potential hiding spots for bed bugs. So what's the solution?
ESS bed bug resistant mattresses are still soft, breathable, and comfortable, they're just sealed off in a zippered, water resistant cover that's easily washed so that all of the cozy little nooks and crannies that bed bugs might set up shop in are made completely inaccessible.
What If an Infestation Still Happens?
You know now that there is no such thing as bed bug proof furniture, so what do you do when your furniture that was designed to be bed bug resistant still manages to acquire an infestation?
The possibility of infestation is factored into the design process for ESS bed bug resistant beds. With no place to hide in the frame, bed bugs are easily spotted and done away with. As for the mattress, both the cover and the mattress itself are machine washable to handle any potential bed bug stowaways.
Keeping Bed Bugs Out of Your Camp, Hostel, or Home
Whether you need bunk beds for a high traffic, intensive-use situation like a camp, hostel, fire house, or shelter, or you'd like to use them to create more floor space in your home or apartment, bed bug resistance should always be a factor in where you make your purchase.
It's not only important to choose a bed frame and a mattress that were designed to be bed bug resistant, you should also consider creating easy storage for your sleeping quarters in order to avoid the kind of clutter that bed bugs love to hide in.
No, there is no such thing as bed bug proof furniture, but with bed bug resistant bunk beds, you can make it a whole lot harder on any potential pests.

---
ESS Universal manufactures and supplies high-quality, cost-effective commercial grade beds, mattresses, and furniture to camps, hostels, shelters, dorms and more. View our entire line of furniture products including our popular waterproof foam mattress for institutional use, single metal bed frames, single over single bunk beds, single over double bunk beds, and triple bunk beds. Download our catalog for detailed information on our complete product line.