If you're about to spend any length of time in a bunk bed, you need to make the most efficient use of your space. Whether you need to corral the odd damp towel or organize your shampoo and body wash, you need something to organize your stuff for easy access and to maximize space.
The best solution for keeping your important items near is a hanging bunk bed organizer that can keep whatever you need right within reach of the bed.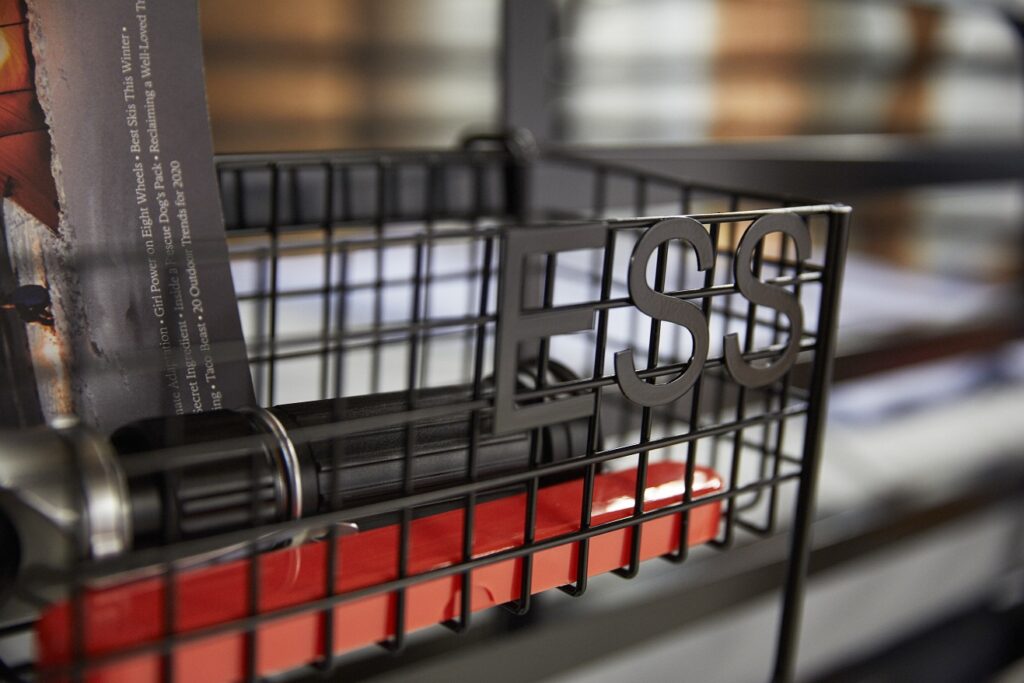 What Is a Hanging Bunk Bed Organizer?
This hanging bunk bed organizer is a small basket that can comfortably fit on the end of the Dallas single over single bunk bed or the Dallas triple bunk bed. It simply hooks onto the crossbars at the end of the bed.
No tools whatsoever are required to affix the basket to the bed frame. Once in place, you can put whatever you like in the basket for easy storage. You can fit up to eight baskets on any one bunk bed, depending on the size of the bunk bed. No assembly required!
Robust Design
The hanging bunk bed organizer is constructed of a durable 6mm wire frame and 4mm mesh. The organizer is 445mm tall, 350mm long, and 145mm wide. Because of the robust materials and design, you can expect superior performance compared to flimsier competing models.
With a hanging bunk bed organizer, you can keep all of your daily necessities just a few inches away at all times.
Creative Storage
Because of the ESS hanging bunk bed organizer's versatile design, the ways in which you can use it are only limited by your creativity.
You can hang towels off the hanging crossbar or even tomorrow's set of clothes to grab the next morning. You could use the main basket for extra hanger space, as well. Or you could keep a stash of scarves, belts, and bags without cluttering a shelf or dresser.
You can even put a bottle of water in the basket, so it's nearby in case you need a drink in the middle of the night.
With the right snacks and comfort items in your organizer, you can turn your bunk bed into a cozy streaming or reading nook. With a little creative thinking, you can transform your sleeping area into the perfect solo hangout spot.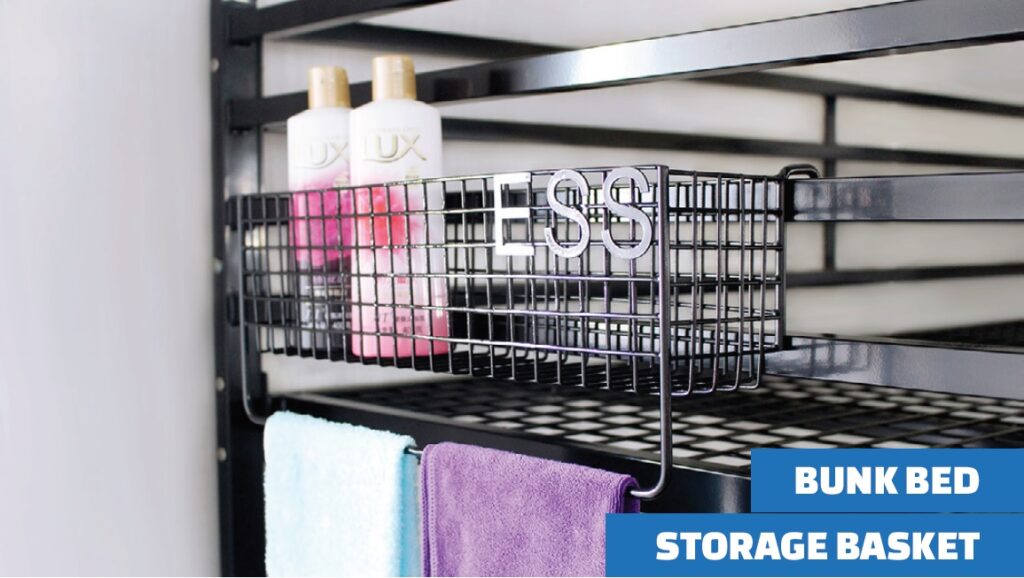 Decorative Decisions
If you don't need the extra storage for personal items, you can always use the hanging bunk bed organizer to display framed pictures of loved ones, favorite books, and personal flair. If you're interested in keeping house plants, the hanging bunk bed organizer is the perfect spot for some greenery.
Because the hanging bunk bed organizer is such a flexible solution for decoration, you can use it to personalize your bed however you like. With several organizers hooked in place, you could surround your bed with plants for a natural look and some fresh air while you sleep.

---
ESS Universal manufactures and supplies high-quality, cost-effective commercial grade beds, mattresses, and furniture to camps, hostels, shelters, dorms and more. View our entire line of furniture products including our popular waterproof foam mattress for institutional use, single metal bed frames, single over single bunk beds, single over double bunk beds, and triple bunk beds. Download our catalog for detailed information on our complete product line.