After a tiring day outdoors, a restful night's sleep is no small comfort.
Whether you host children, teens, or adults at your camp, offering clean, comfortable sleeping arrangements means having the right mattress. You may not have considered waterproof camp mattresses, but there are many reasons they can make an excellent addition to any camping space.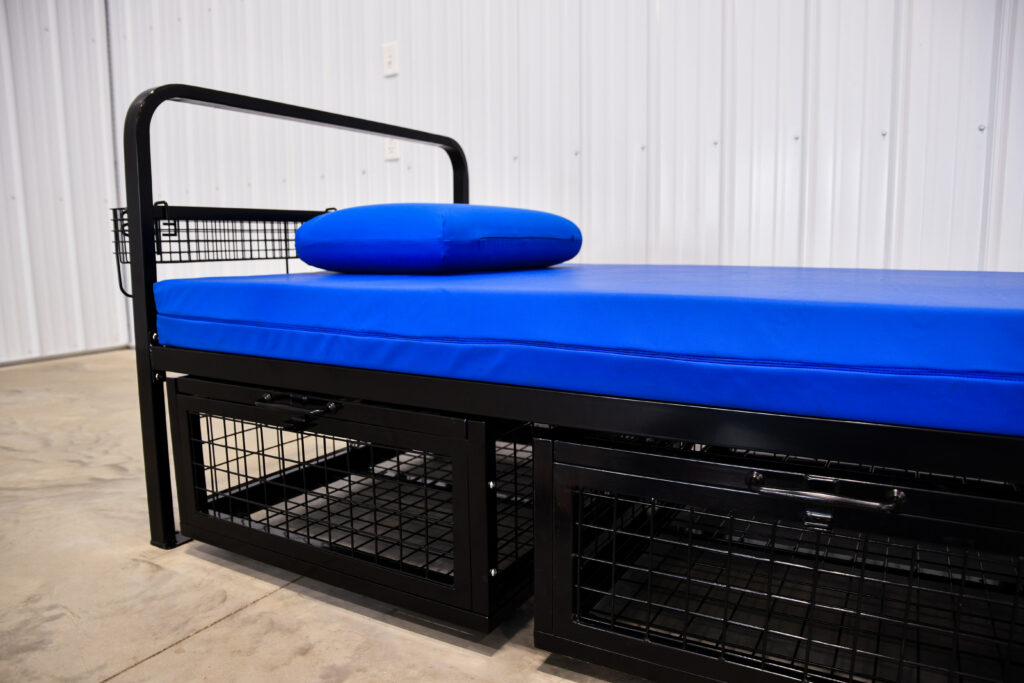 Spill and Stain Resistance
Choosing a waterproof camp mattress ensures that spills aren't an issue. There's no reason to fret if a camper knocks over a water bottle (or something that can leave a serious stain, like coffee or grape juice). A waterproof mattress prevents the liquid from seeping in, making it a breeze to wipe clean.
Waterproof mattresses are a great investment for camps that host children, as well, since bedwetting is a potential issue. It's easy to sanitize a waterproof camp mattress and ensure that there are no lingering odors or stains.
Increased Durability
Spills and other accidents involving liquids can wear mattresses down over time. Not only will they stop looking their best, but they can also begin to get dips, holes, mildew, and other wear-and-tear issues. That translates to more money you'll have to invest in new mattresses every few years.
When you get waterproof camp mattresses, however, you'll be able to keep them in a pristine condition thanks to the non-absorbent polyurethane cover that protects the comfortable foam mattress.
Hypoallergenic Qualities
The polyurethane cover isn't just comfortable — it's also perfect for preventing allergens from settling in the mattress. In a regular mattress, mold and mildew can quickly become a concern, potentially leading to asthma attacks, rashes, and other undesirable conditions.
With polyurethane, you also have to worry about triggering a rubber or latex allergy. Instead of scrambling to find bedding for someone who's dealing with an allergic reaction to dust, mold, or latex, you can rest easy knowing that your campers will be safe as they sleep on a mattress with a hypoallergenic cover.
Bed Bug-Resistant
A bed bug infestation can bring any camp to a screeching halt. As soon as these pests appear in one cabin, you can be certain they'll continue spreading until the only option is to fumigate your camp's living quarters and replace all mattresses, bedding, and other furnishings.
Fortunately, the polyurethane covers on waterproof mattresses help prevent bed bugs from settling into the foam interior while keeping them from clinging to the surface. This makes it much easier to stop outbreaks in their tracks.
Noiseless Cover
Ordinarily when you put a cover on a mattress, there will inevitably be noise every time you shift or turn over. That's not the case with the ESS Universal Waterproof Camp Mattress. Its cover is quiet, comfortable, and inconspicuous, even when campers move around.
For many children, a stay at camp is the first time they'll be away from home overnight, which can make it difficult for them to sleep for the first night or two. While restless turning is normal, it might bother other campers in the cabin, leading to conflicts or a negative overall experience for everyone.
By selecting a mattress that doesn't squeak or crinkle, you can give your campers the restful sleep they need to feel their best.
Choose Waterproof Camp Mattresses to Keep Your Camp Clean and Cozy
Offering your campers a rewarding and memorable experience doesn't just mean providing fun activities throughout the day. It also means giving them a sleeping environment where they can relax and feel at ease.
When you turn to waterproof camp mattresses that are quiet, hygienic, naturally resistant to bed bugs, and fully hypoallergenic, you can offer comfort to every camper while saving yourself money and stress.

---
ESS Universal manufactures and supplies high-quality, cost-effective commercial grade beds, mattresses, and furniture to camps, hostels, shelters, dorms and more. View our entire line of furniture products including our popular waterproof foam mattress for institutional use, single metal bed frames, single over single bunk beds, single over double bunk beds, and triple bunk beds. Download our catalog for detailed information on our complete product line.