Military housing facilities often need to provide for high occupancy, whether soldiers are training, working and living on base, or being deployed overseas.  One of the best ways to address this concern is with military bunk beds that have the sturdy construction and heavy-duty materials needed for longevity.
What qualities make military bunk beds strong and simple, perfect for use in military applications?  The industrial-strength, heavy-duty bunk beds from ESS offer a slew of desirable features designed to stand up to the rigors of military life and last for years.  Here are a few reasons why these safe and reliable bunks are perfect for military use.
Easy to Assemble
Military property needs to be convenient, efficient, and versatile, and metal military bunk beds score on all points.  They are extremely easy to assemble, for starters, and they can be put together in as little as about 20 minutes.  They can also be disassembled, moved, and reassembled with ease, which makes them a versatile addition to any military facility.  With the addition of the ESS Wonder Tray, it's also easier than ever to make up the top bunk.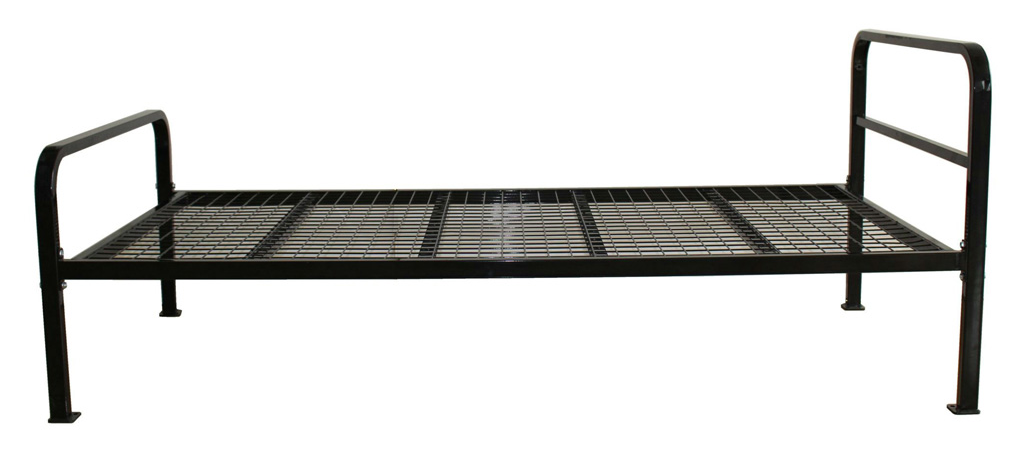 Water, Fire, and Pest Resistant
Longevity is a prerequisite for the purposes of responsible military spending, and heavy-duty bunk beds from ESS not only deliver an affordable and value-driven option for high-capacity housing facilities, but they're also designed to stand up to all kinds of common threats, including moisture, fire, and pests.  If a pipe bursts or inclement weather causes indoor leaks, these bunks won't mold or rot, unlike wooden options.
They're also resistant to fire damage and because the metal framework is welded on all four sides, it keeps pests like bed bugs at bay.  Even the foam mattresses from ESS are designed to resist damage from moisture and prevent pest infestations, creating a complete product that meets the needs of military facilities.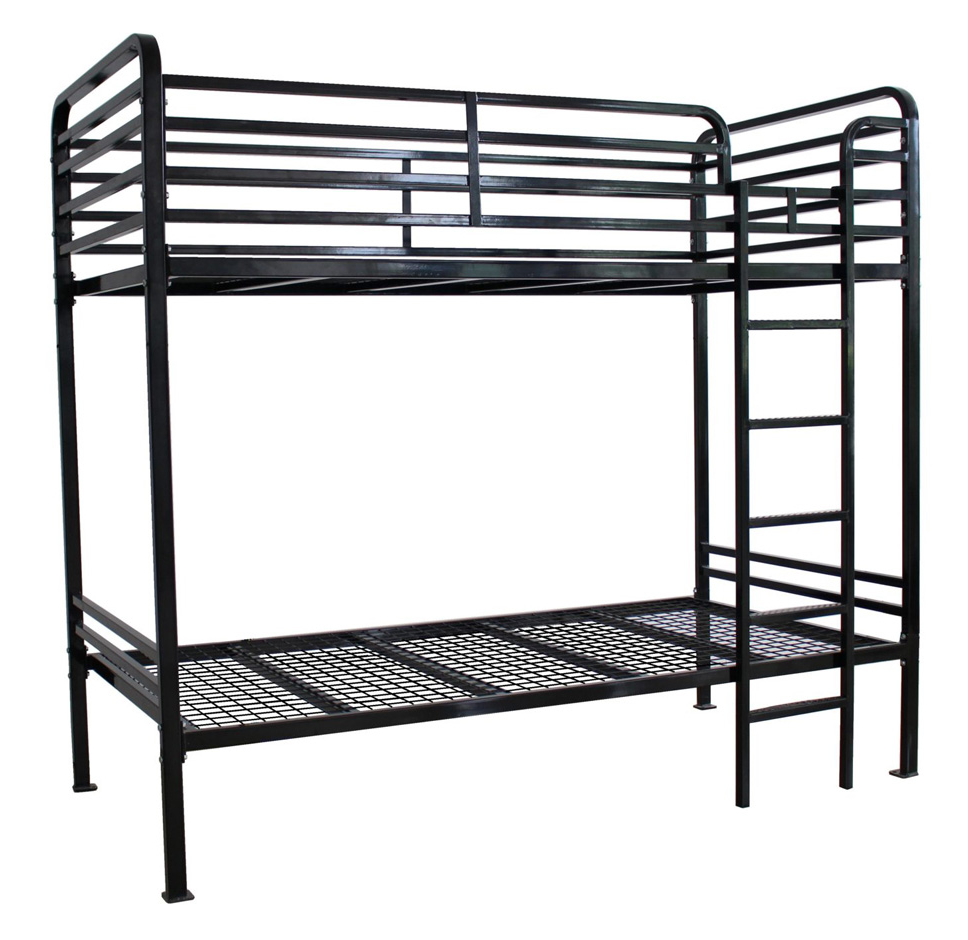 Military Bunk Beds, Strong and Simple
Strength is a prerequisite for any facility designed to house a rotating lineup of guests, such as military training facilities.  ESS delivers with platforms composed of industrial-strength metal mesh panels layered over six sturdy box section cross members.  This makes for platforms that hold up to 500 pounds in weight each.  Guard rails add rigidity and ladders help to transfer weight to the floor for added stability.  These bunk beds meet stringent safety standards in order to provide for safe and secure sleeping arrangements.
Durable Military Bunk Beds
Industrial-strength metal constructions makes for incredibly durable products, which is why ESS is able to offer a 3-year structural warranty.  While other products may fall apart or succumb to moisture or pest damage, the features that make ESS military bunk beds strong and simple will ensure lasting use value.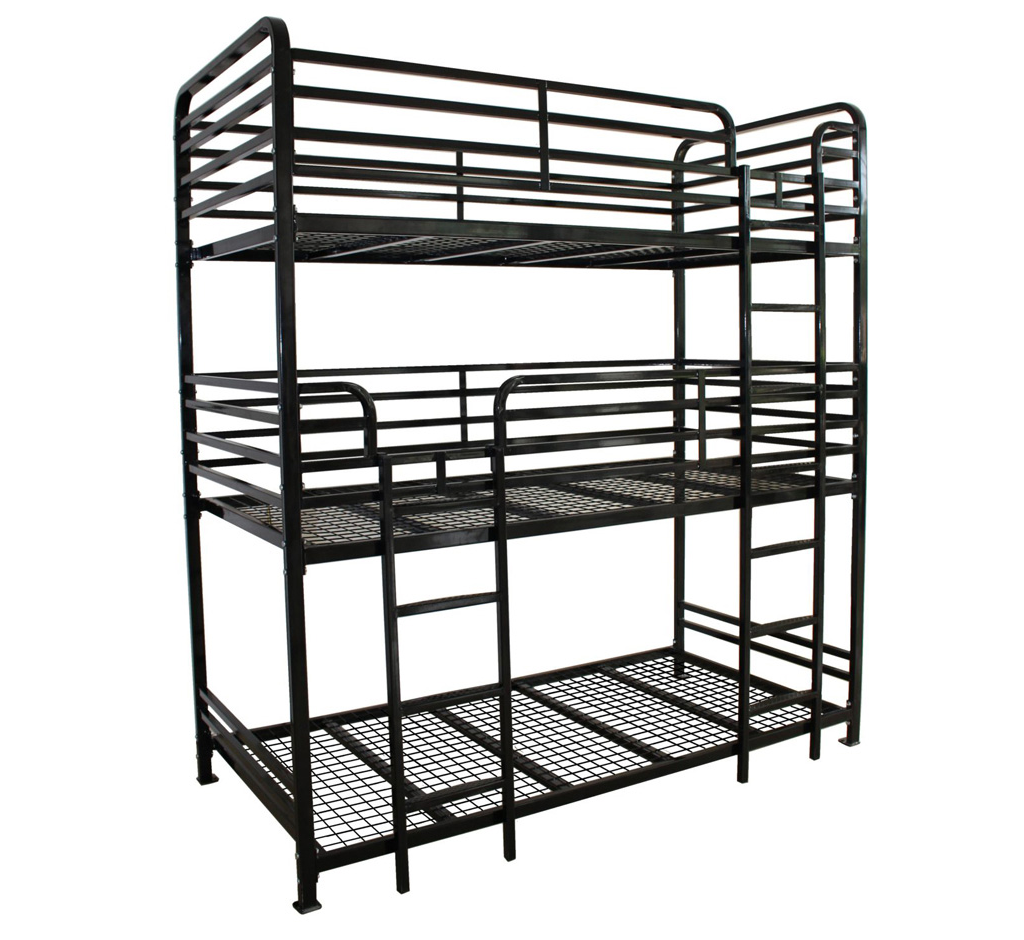 Comfortable Sleeping Arrangements
The strength and durability of ESS metal bunk beds make for comfortable sleep without the need for bulky, squeaky box springs.  The addition of a high-density, waterproof foam mattress seals the deal, thanks to hypoallergenic materials and a semi-firm surface that delivers an incredible night of rest.  With a washable satin-feel cover that seals to keep bugs and moisture at bay, bunk beds and mattresses from ESS are a sure win for military housing facilities.

---
ESS Universal manufactures and supplies high-quality, cost-effective commercial grade furniture products. View our entire line of commercial furniture products including our popular waterproof foam mattress for institutional use, single metal bed frames, single over single bunk beds, single over double bunk beds, and triple bunk beds.