ESS Universal has you covered when you need a dependable array of bunk beds for hospitality management or communal sleeping. Our family-run business prides itself on providing the most durable, dependable beds to help everyone get a good night's sleep, regardless of where they are or who's sleeping next to them. 
We might specialize in heavy-duty, spring-free, squeak-free bunk beds, but we also offer various products to go along with them. We understand that having a reliable bed frame is just one aspect of ensuring individuals sleep soundly night after night.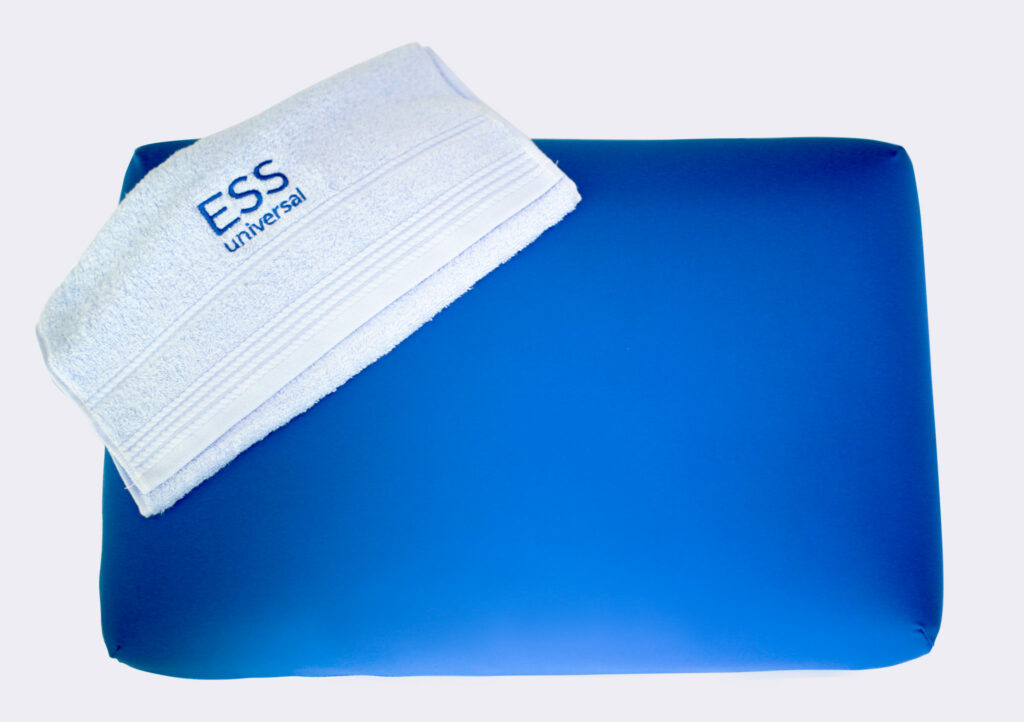 That's why ESS Universal also offers mattresses, storage lockers, bunk bed storage baskets, and more to accompany our bunk beds. We've also designed our ESS super soft foam hospitality pillows to provide sleepers with comfort and durability. Made from viscose, these 45D high-rebound, elastic foam pillows offer great head and neck support. 
Our hospitality pillows are ideal for hostels, camps, employee housing, dormitories, firehouses, and more. Each pillow measures 21.26 × 13.78 × 5.12 inches, making them big enough but also portable enough.  What else makes our super soft foam pillows stand out amongst the crowd? Let's find out.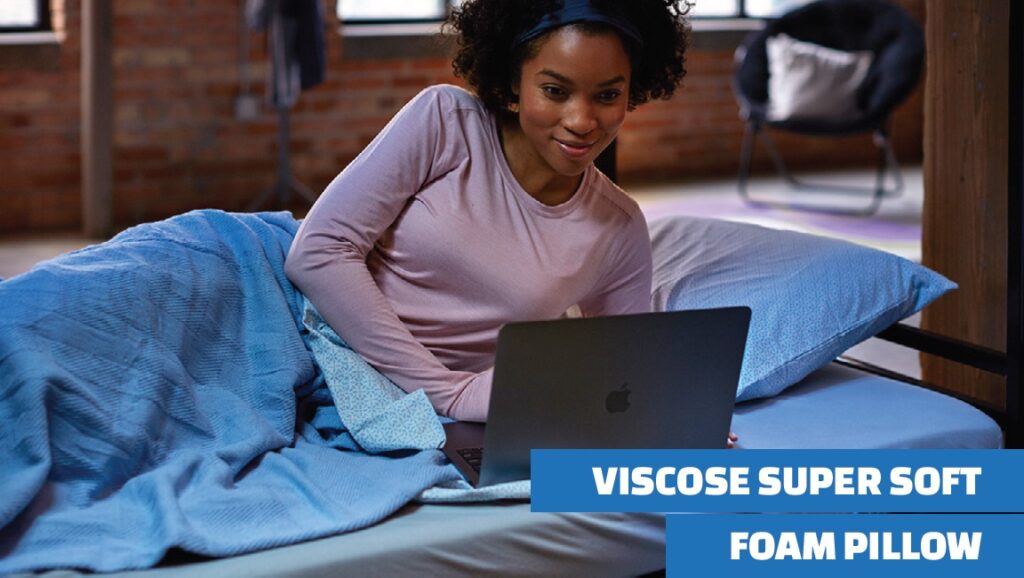 Benefits of ESS Super Soft Foam Hospitality Pillows
Below are some of the main benefits of utilizing ESS super soft foam pillows in commercial settings.
Durability
Just like our bunk beds, these pillows are tough. Their viscose material can stand up to a lot of use, and their elasticity creates great bounce back, so you never have to worry about ending up with a pancake for a pillow.
Comfort
On top of their staying power, these ESS pillows are comfortable, a word that should come to mind with any quality pillow. The pillow's thickness provides adequate head and neck support without feeling like you've rested your head on a rock. Plus, the breathability of the pillow's material means it won't cause you to sweat during the night, something many other hospitality pillows can't claim.
Waterproof
While it doesn't make you sweat, you don't have to worry about getting it wet or absorbing humidity. The pillow's cover is semi-permeable, meaning it has breathability but won't let water through. You won't have to worry about laying your head on a musty, moldy-smelling pillow or needing to wash it regularly just to get it feeling fresh again.
Bed Bug Proof Removable Covers
Best of all, the pillow's cover is also bed bug proof. Living, sleeping, and working in close quarters creates a breeding ground for these nasty critters, but with the ESS super soft foam pillow, you won't have to worry about anyone complaining of an infestation. Pair that with our bed bug resistant mattresses, and everyone can sleep soundly. 
Even if the pillow cover does get dirty or needs the occasional cleaning, you can simply unzip it and remove it from the pillow. So whether you're running a seasonal camp or a hostel owner with hundreds of beds to keep clean each week, our super soft foam hospitality pillows will give you the convenience and durability you're looking for in a pillow.

ESS Universal manufactures and supplies high-quality, cost-effective commercial grade beds, mattresses, and furniture to camps, hostels, shelters, dorms and more. View our entire line of furniture products including our popular waterproof foam mattress for institutional use, single metal bed frames, single over single bunk beds, single over double bunk beds, and triple bunk beds. Download our catalog for detailed information on our complete product line.