From rickety old noisy timber to flimsy metal bunk beds that are torn and twisted, we think we've seen them all! Guests staying at budget accommodation do not normally expect a lot from your average backpacker hostel bunk bed. But this is changing with the introduction of an education marketing scheme whereby ESS Universal Ltd inform hostel owners that there are quality bunk beds specifically designed for the hostel market.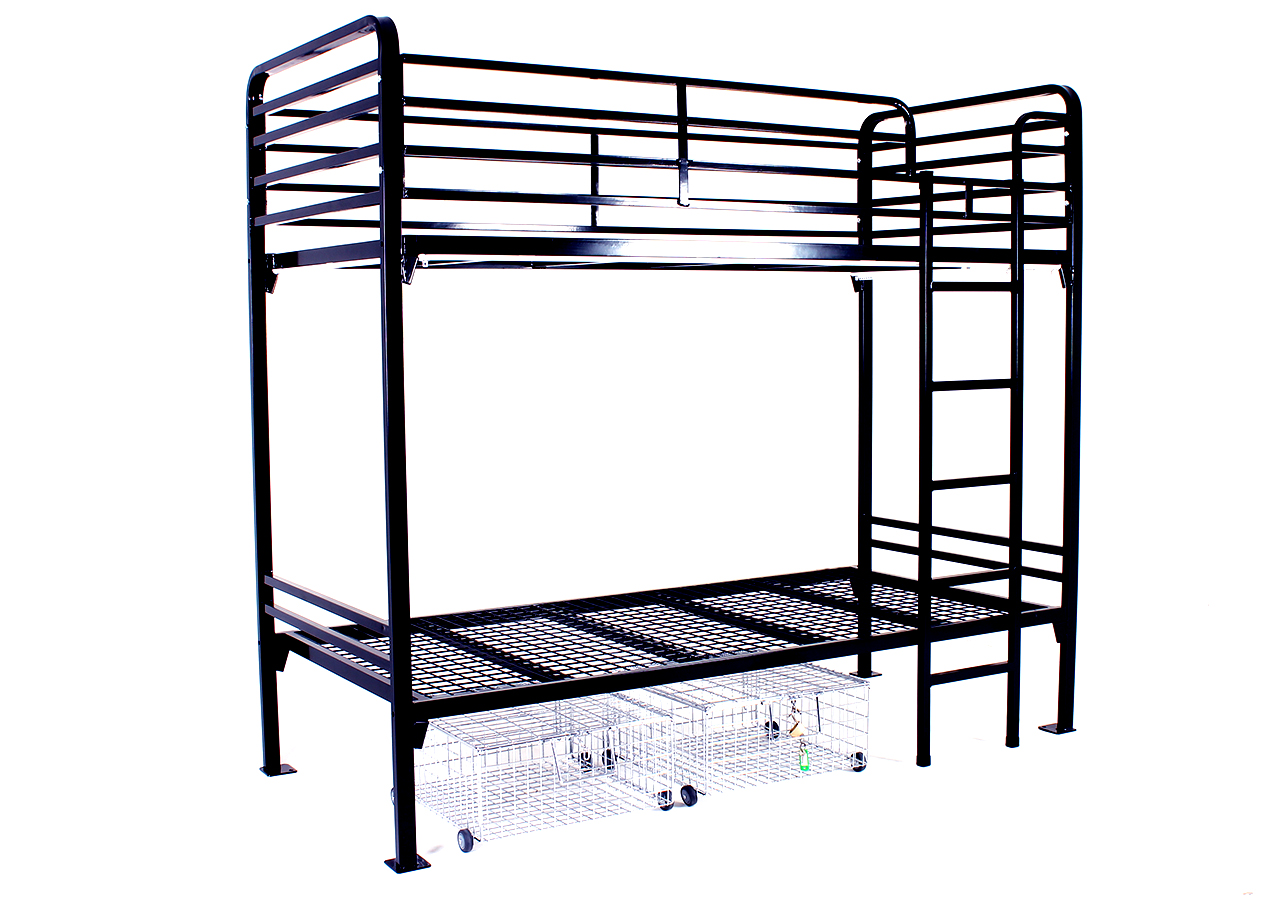 So it's out with the old and in with the new. New hostel bunk beds that are designed to do the job. Tough metal bunk beds, bunk beds that do not squeak, creek or groan! Creeks and groans from a hostel bunk bed are produced from the joints, if the joints are loose on the hostel bunk bed, the loose joint will squeak; with a quality hostel bunk bed the joints will not only be tight but will stay tight. The guests will appreciate a hostel bunk bed that produces no noise as a good nights sleep is needed for their daily travel sightseeing.
There are many other benefits from purchasing a real hostel bunk bed such as:
longevity

hospitality

industry compliance
A real hostel bunk bed will have the ability to take accessories such as under bed storage lockers and some sort of basic privacy.
Hostel bunk bed
Privacy curtains
Order your hostel bunk bed set at an extremely competitive price today.
Contact one of our specialists today.