Hotel beds and mattresses come with many brand names but normally with a brand price! Equipment Supply Solutions (ESS) is a global manufacturer represented in many countries. Visit the full equipment brochure website for the perfect top end quality your guests and customers deserve (without the heavy price tag!)
Your guest comfort preference is an important factor due to todays social media, what will they write on your reviews! To enhance your guest experience ESS offer a wide variety of Perfect bed and mattress models in Innerspring and Memory Foam sleek and innovative designs.
ESS Hotel Beds and mattresses is more than a glamorous mattress and bed set—it's your guests ticket to daily escapes!
With ESS hotel beds and mattresses your customer or guest don't just rest, your guest or customer don't doze off to sleep, they dream up tomorrow's mischief.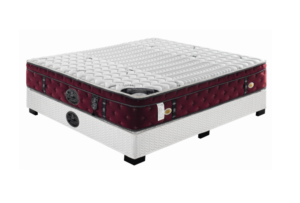 Hotel beds and mattresses exclusively crafted by ESS, our custom designed beds reward your guest or customer with extreme sleep pleasure. Choose from our plush top mattress or pillow top mattress and let your guest drift into a perfect slumber. Available around the globe Top Mattress that recharges your guests from Doha to Sydney, London to New York.
The Euro topper construction provides a firm level of support creating a solid foundation that eliminates rolling and fidgeting and leaves you prepared to face tomorrow feeling refreshed.
The business or pleasure your guests fit in a day, they deserve the ultimate repose. When you fall into an ESS Pillow Top or Euro top mattress, sleep is never far away. This professionally designed crafted innerspring mattress features a quilted pillow top over a pocketed coil core which reduces motion transfer and provides for the beds' ultimate level of support and comfort. With its subtle 'give', some guests describe it as sleeping on cloud 10.
Engineered from quality new materials
ESS imports its materials from the finest suppliers on earth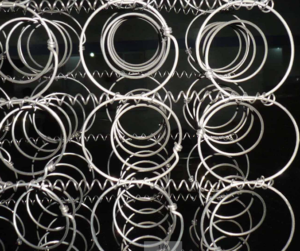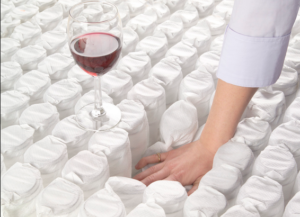 ESS Engineered to help the five common sleep problems

Tossing and turning
Sagging & Edge Roll-Off
Lack of Support
Partner Disturbance
Uncomfortable Sleep Temperature
Body support distributed evenly
Inner spring
ESS superior Innerspring mattresses combine some of our latest comfort technologies with high tensile steel coil innerspring support system. These mattresses are an ideal solution for those who prefer the look and feel of a traditional mattress with the benefits of advanced comfort and support features.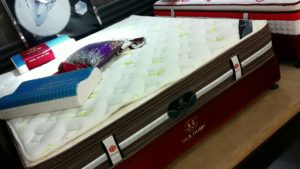 Memory foam
ESS Advanced Memory Foam mattresses combine an advanced memory foam material with an all-foam support core, an ideal solution for those customers who prefer the contouring feel of an all-foam mattress in hotel beds and mattresses.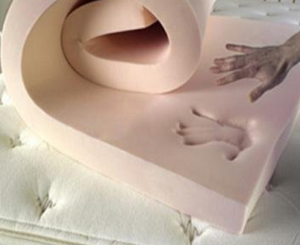 Bed Frames for perfect hotel support
Choosing the correct base for any mattress is crucial; ESS offer the most comprehensive selection of bed frames, including our bed frame with extra long and additional legs. These 3 star hotel frames are designed to support any ESS mattress set regardless of size with minimal assembly required.