Hotel Contract Beds & Mattresses
Equipment Supply Solutions (ESS) is a quality manufacturer of high quality commercial hotel contract beds and mattresses.
Hotel Contract Beds and mattresses ESS manufacture and supply to retailers contract furniture designed specifically for the commercial and contract industry. A retailer that needs quality or well-established hotel chain, ESS are on top for the latest manufacturing technology and can supply you with exactly what you need.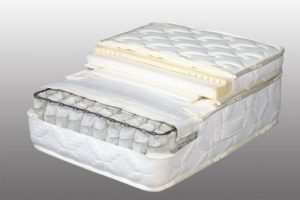 Our factory has a well established set up meaning ESS are able to offer any hotel or retailer a complete bespoke (custom) design. We enable our retailers and hotels are able to choose the size/dimensions and design of their retail or hotel beds and customise the filling of contract mattresses to create that perfect bed.
Whether you're looking to furnish an entire hotel or just purchase for retail our qualty hotel beds and mattresses, we will create the product for you. We can supply large hotel chains with standard size or custom built contract beds and mattresses or retailers to give their customers the perfect's night sleep. We supply a large variety of contract beds for commercial or retailers, guest accommodation, heavy duty bunk beds for backpacker hostels, adult size camp bunk beds, military, hospitals and for commercial B&Bs, guest houses, hotels, student accommodation, and more; so why not contact ESS today, we will have just what you need!
Why Choose Our Contract Beds?
Highest quality all new materials from New Zealand, Belgium and USA
Lowest possible cost which maximises your profits or reduces your bed replacement costs
outside of standard, we manufacture to Your design – Includes custom dimensions and Custom Fabrics
Mix products 20 or 40ft shipping container
Manufactured to strict USA, UK & EU fire regulations standards
Any mattress manufactured by ESS has a full 10 year warranty, any metal bunk bed from the Dallas range of adult bunk beds carry a real 3 year warranty.
ESS ships hostel bunk beds hotel contract beds and mattresses to any country in the world, visit our brochure website today and please feel free to reach out to an ESS manufacturers representative near you
www.heavydutybunkbeds.com