ESS designs and manufactures quality products so when you need sleep equipment, Dallas contract bunk beds for contract use at university campus or academy because choosing correctly now protects your investment when buying adult bunk beds.
Boarding at your academy or university has a reputation to uphold, you pride yourself on great results and excellent students.  Your private school naturally has a great reputation, and one you are proud of.
So what makes your students happy in the private school environment their parents have elected to send them to, metal bunk beds for contract use? and what makes you special? Outside of the activities you provide for your students outside of schooling hours, the great teaching facilities you produce, the wholesome well-rounded diet your students receive and the exciting, educational trips you deliver have you forgotten what some boarding schools sadly overlook?
You want your students to go forward into illustrious careers and when the time comes, send their own children to the school they went to; yours!
However when we asked a number of adults who attended boarding schools what they remembered the same topic sadly kept creeping up. The accommodation on a creaky metal bunk beds for contract use!
Here's a quote from a former student.
'My accommodation was awful, the facilities were dilapidated and had not been updated since what felt like the 50's, with eighty odd new boys a year you could feel that the bunk beds had been used and abused. The slats were MDF and were not only easy to break but in some cases were not fit for use, after all; if a little 11 year old boy could break them imagine what it was like with an eighteen year old sleeping in there'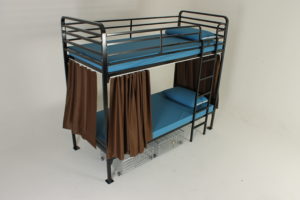 Contract bunk beds
Our all metal contract bunk beds are specially designed and tested to withstand years of use and yet offers comfort to the user, in fact, every bunk bed model comes with a guarantee to testify to it! We are confident that we supply the best bunk beds around the globe. Why visit a store where bunk beds are built for domestic use when you are in need of a commercial quality product such as the ESS Dallas adult bunk bed range?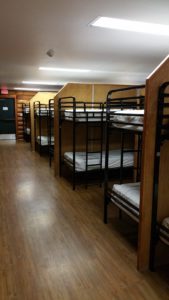 We can tell you how great our contract bunk beds are but the proof is in the pudding; so why not visit our brochure website and see them for yourself? Our global company covers the whole of the world and we have 100% client satisfaction for their comfort and durability.
Contact us today to hear more or find out how you can improve your reputation in a way many others don't consider.