There are all kinds of commercial facilities that offer and maintain multiple beds.  Hotels, hostels, dorms, camps, homeless shelters, employee housing, fire departments, and more all rely on strong and durable furnishings to deliver ongoing use value and provide a safe and comfortable environment for guests.  With intensive use furniture tailored to the specific needs of commercial operations, risks for breakage, pest infestations, and other issues are significantly reduced.
Benefits of Intensive Use Furniture
Standard furnishings are fine for the average residence, where a bed will serve a single person, or perhaps a couple, for decades with minimal wear or damage.  However, commercial facilities that cater to multiple guests demand more versatile and durable furnishings that can accommodate various sizes and weights, as well as the relative abuse non-owners are likely to heap on furnishings.
The intensive use furniture from ESS Universal is designed to hold up to the challenging conditions inherent to commercial environments.  Features like heavy-duty construction, extra strength hinges, versatile configurations, framing welded on all sides, breathable metal mesh, and options for locking compartments all contribute to the value and longevity of products meant to withstand significant wear and tear and resist damage.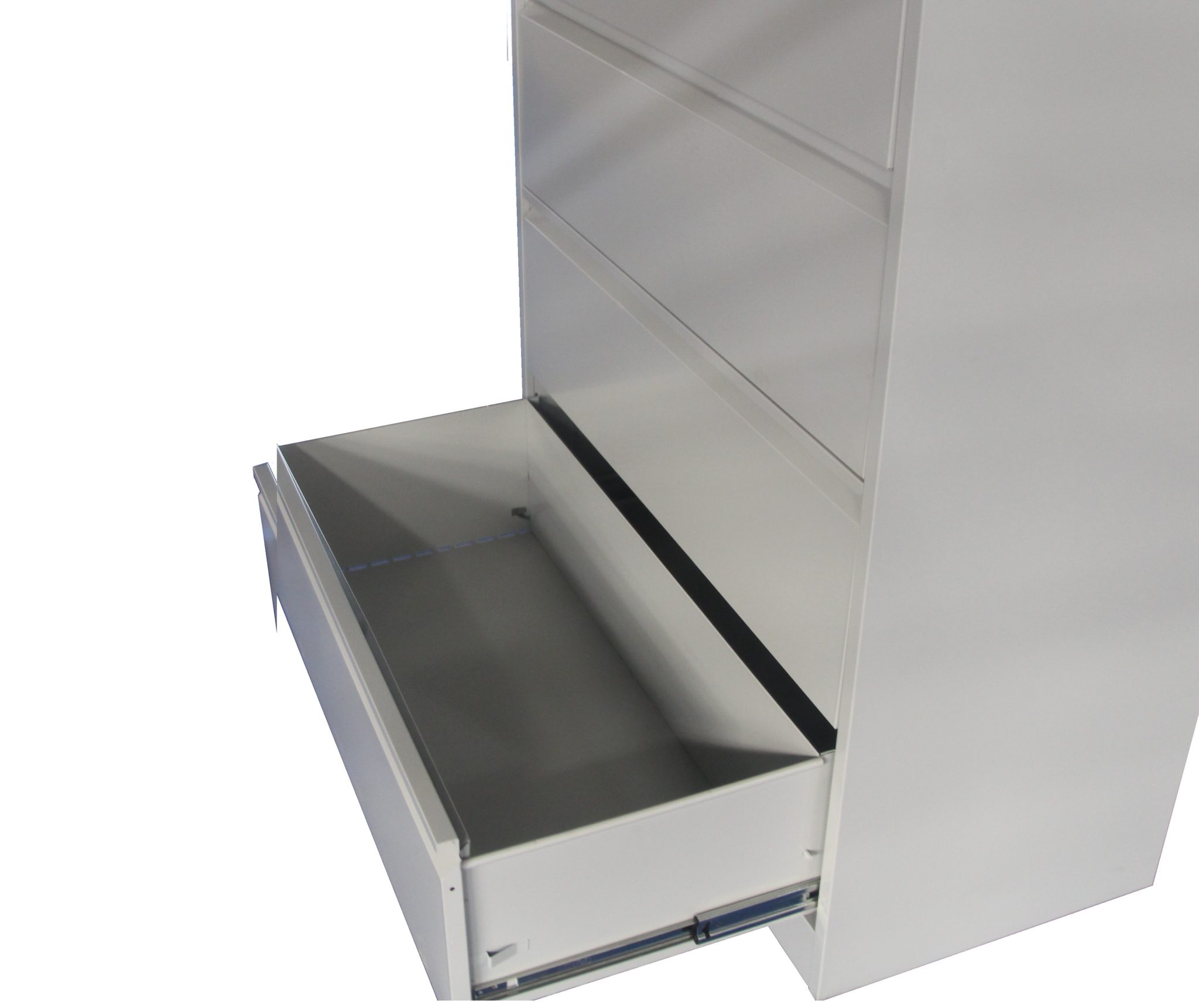 Armoires and Dressers
People carry a lot of stuff when they travel and stay other places.  They want to be prepared for the weather, for activities, and for the fact that they can't pop into their closet or medicine cabinet at home for needed items.  They might not pack the kitchen sink, but they're probably carting a lot of stuff.
This means you have to provide sturdy and secure storage for clothing, toiletries, luggage, and anything else guests are toting.  The Metal Wardrobe Armoire offers ideal storage space with versatile shelf configurations for ease of use, extra strength hinges that hold up to constant tugging and slamming, and options for keycards, punch codes, or padlocks for security purposes.
Also handy are Industrial Metal Dressers featuring 2-5 drawers in heavy-duty steel designed to perform under abusive conditions like yanking and slamming.  Custom sizing and colors for armoires and dressers ensure durable furnishings tailored to your commercial space.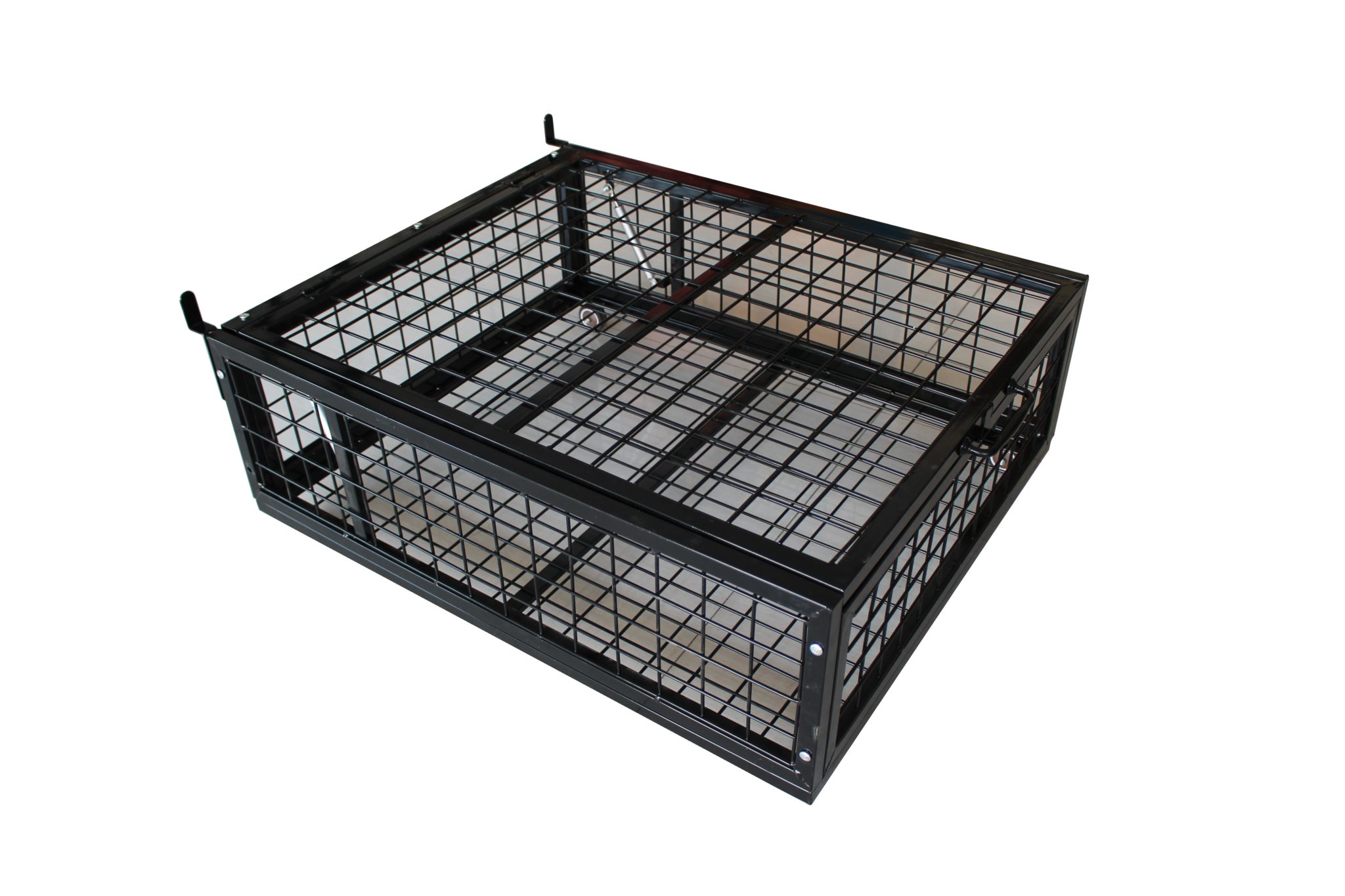 Under Bed Storage
Not every commercial facility will need or have room for large storage furniture like armoires and dressers.  Luckily, under bed space can prove useful for storage with the right products, such as robust, rolling Under Bed Storage Lockers.  Designed to fit perfectly under ESS Universal bed frames, two lockers can go side-by-side, delivering storage for tenants of both top and bottom bunks.
Eighth-inch thick wire frames provide security and breathability, allowing for airflow that prevents odor build-up.  Locking closures ensure that guests can keep items safely stored during their stay, and smooth, 4-wheel glide functionality makes avoiding clutter easy.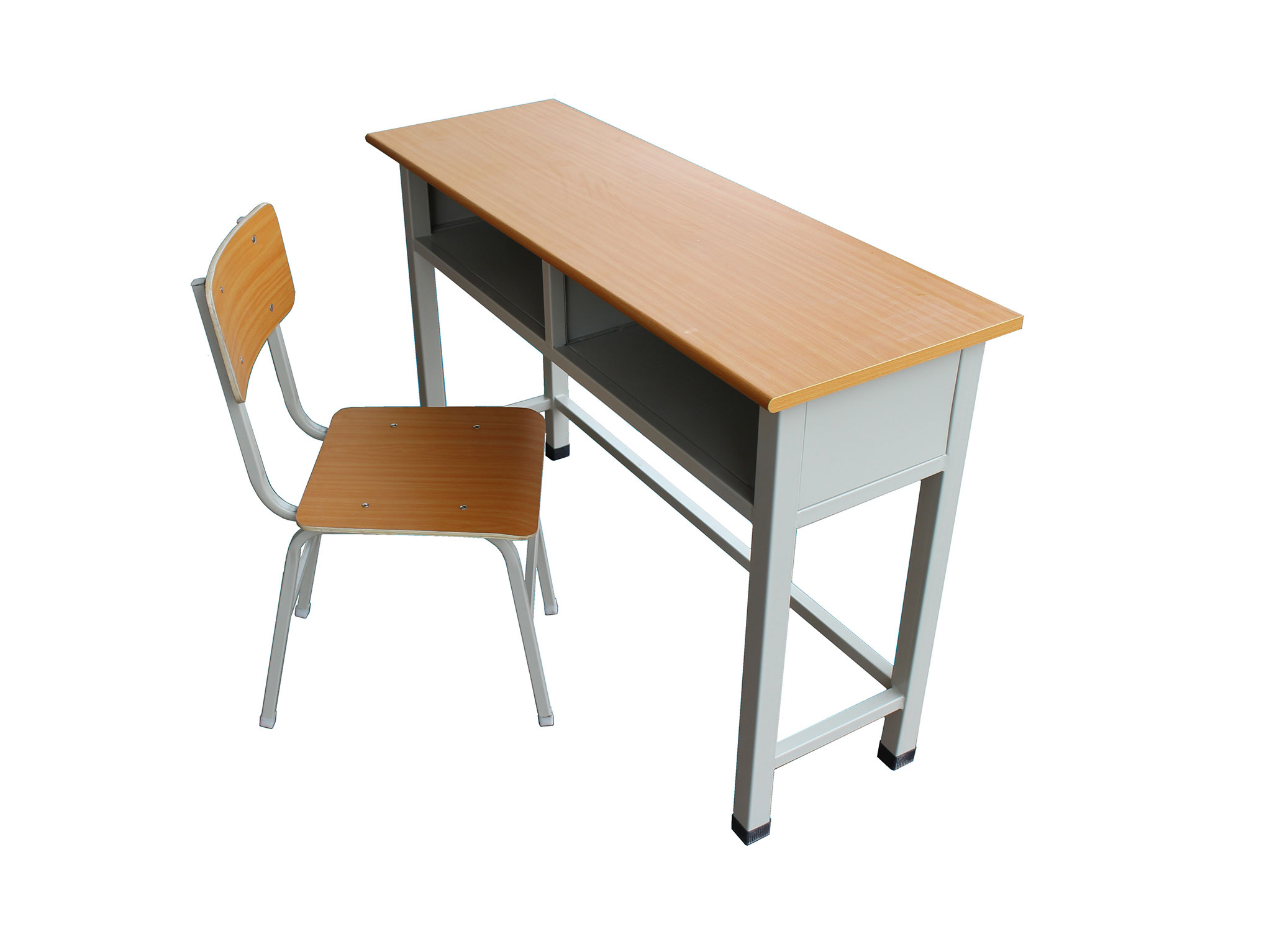 Desks and Chairs
Many commercial operations cater to students, which is why including sturdy desks and chairs for study is a must.  ESS Universal's University Desk and Chair combos provide strong and durable furniture designed to meet student needs.  With steel framing, a durable laminate desktop edged in rubber bumpers, and molded seating and backing on chairs for optimal comfort, these study systems are ideal for dorm conditions, as well as other commercial interests.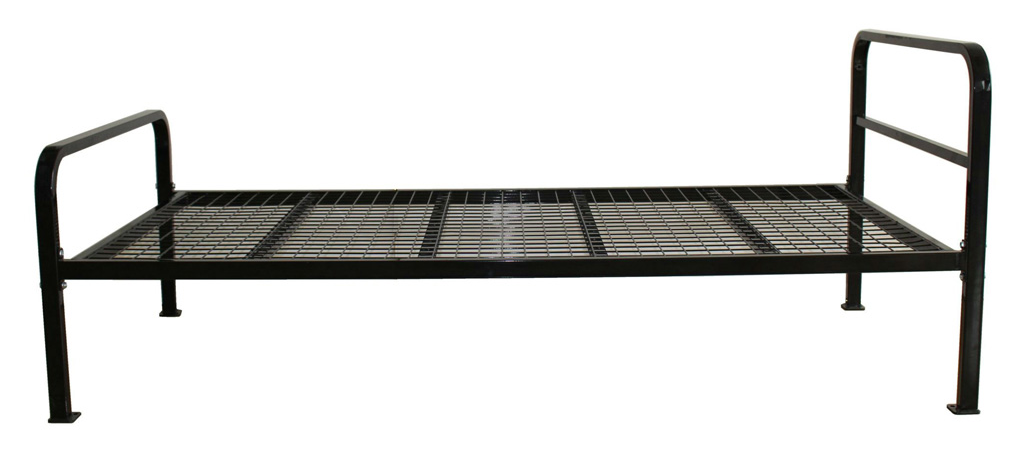 Bed Frames
When hosting overnight or long-term guests, there's no piece of furniture more essential than the bed, and strong, resilient frames ensure comfort, stability, and safety.  For single occupant scenarios, the Dallas Single Bed provides exceptional performance thanks to a hardy steel frame that holds up to 500 pounds and accommodates taller guests with a length of 80 inches.
Rooms designed for multiple guests will benefit from multi-bed options like the Dallas Single Over Single Bunk Bed or other bunk bed configurations.  With guard rails for safety, all-around welded framing to resist pest infestations, and platforms featuring six box section cross members with industrial-strength metal mesh panels that support up to 500 pounds each, there's no better way to serve up a good nights' sleep.
---
ESS Universal manufactures and supplies high-quality, cost-effective commercial grade furniture products. View our entire line of commercial furniture products including our popular waterproof foam mattress for institutional use, single metal bed frames, single over single bunk beds, single over double bunk beds, and triple bunk beds.