Are you or someone you know looking to buy sturdy bunk beds? Whether you're updating the local fire department or opening a commercial cabin, you've come to the right place. At ESS Universal, we know sturdy bunk beds. 
What Makes ESS Universal Beds Sturdy? 
Bunk beds supplied by ESS Universal are made from high-quality steel and designed to be long-lasting, despite any harsh conditions they may encounter. 
They have metal mesh in place of springs, allowing even the most restless sleeper to move around quietly.
When you're looking for sturdy bunk beds, steel is the way to go. Unlike their wooden counterparts, steel bunk beds aren't susceptible to humidity. They won't warp and wear down, stretching their lifespan further than wooden bunk beds.  
Our beds contain rock-solid cross members and industrial-strength metal mesh panels to support the total weight of an adult. The welded tubes can support up to 500 pounds, and sometimes more depending on the model. 
Easy to Assemble 
You likely have enough sources of frustration in your life. Assembling a bunk bed shouldn't add to them.
An advantage of the metal mesh panel design is that there aren't dozens of springs lying around waiting to be attached! Depending on the model, you can have it standing upright in 20 minutes or less!
Versatile
Creating the perfect layout for your sleeping area can be puzzling. But the puzzle is easily solved with our beds. After the easy assembly, they are practically effortless to move around, so you can maximize the space you have available.
ESS Universal Sturdy Bunk Beds
When you're looking to buy sturdy bunk beds, we've got plenty of options to choose from. Take a look at the four bunk beds we offer. We're sure they'll meet or surpass your expectations.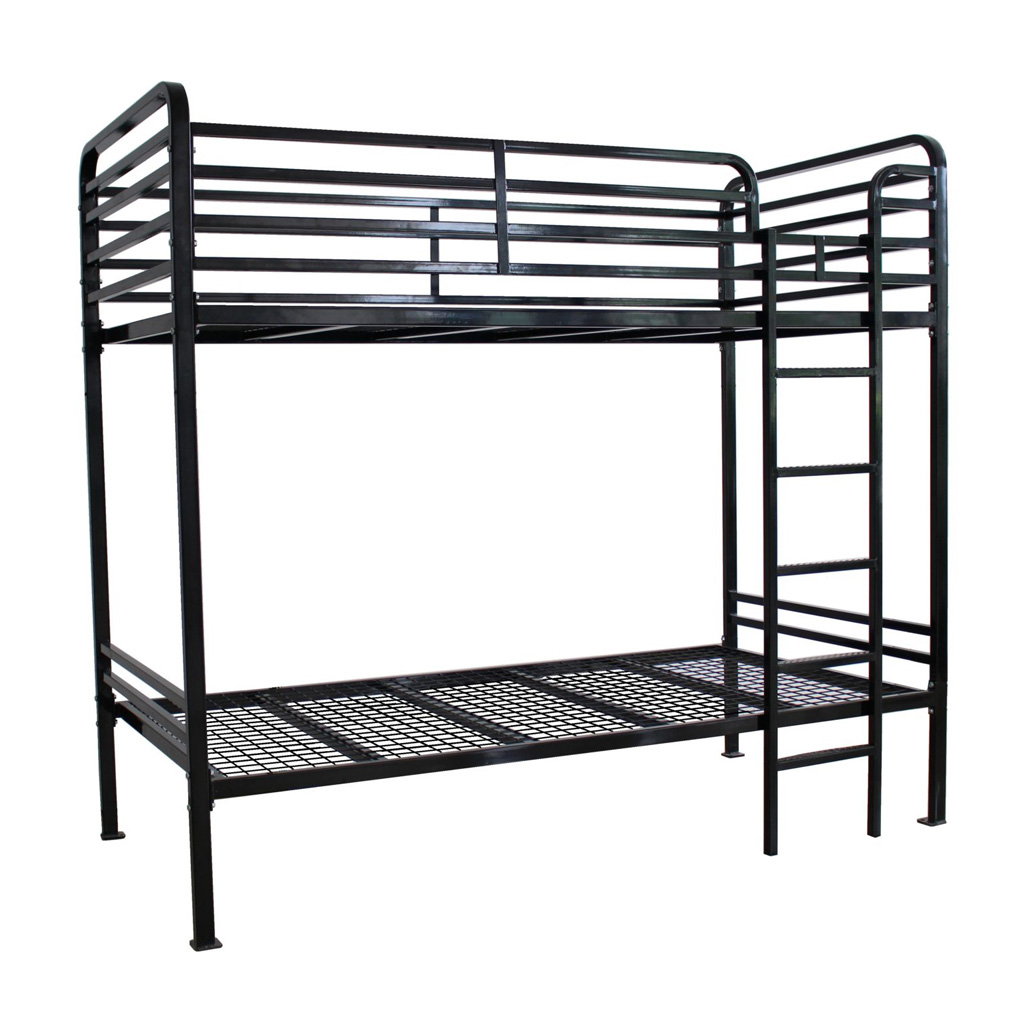 As one of the most durable adult bunk beds on the market, this set is used by organizations worldwide, from universities to fire departments.
Each bed is supported by six box-section cross members and heavy-duty wire mesh. The tubes are welded on all four sides so insects cannot enter the metal frame, making it difficult for bed bugs to hide.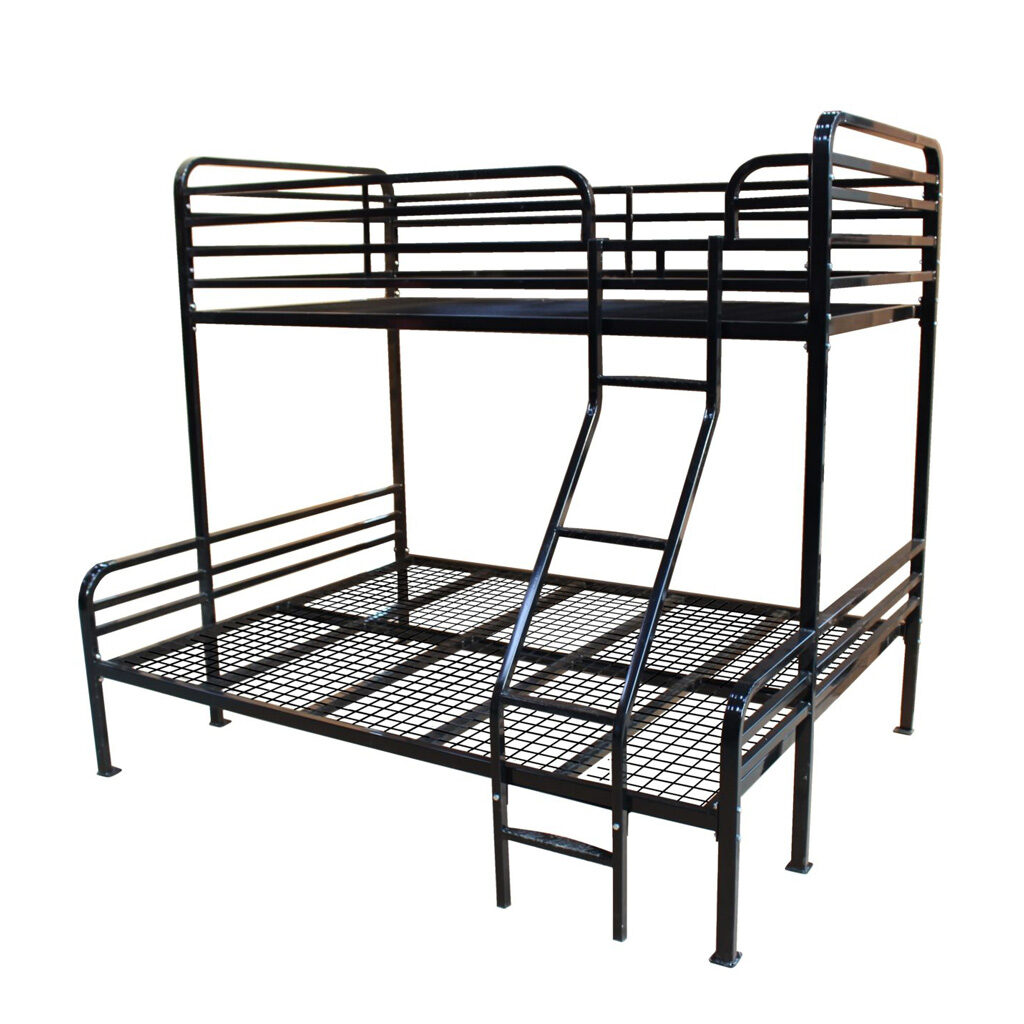 If you're looking to buy sturdy bunk beds that cater to families, the Dallas Single Over Double is just what you need. 
Like its sister bed, the Dallas Single Over Single, it is made with a commercial-strength steel frame welded at four sections to prevent bug beds from nesting. 
The six box-section cross member and heavy metal mesh panel provide plenty of support, even from roughhousing children.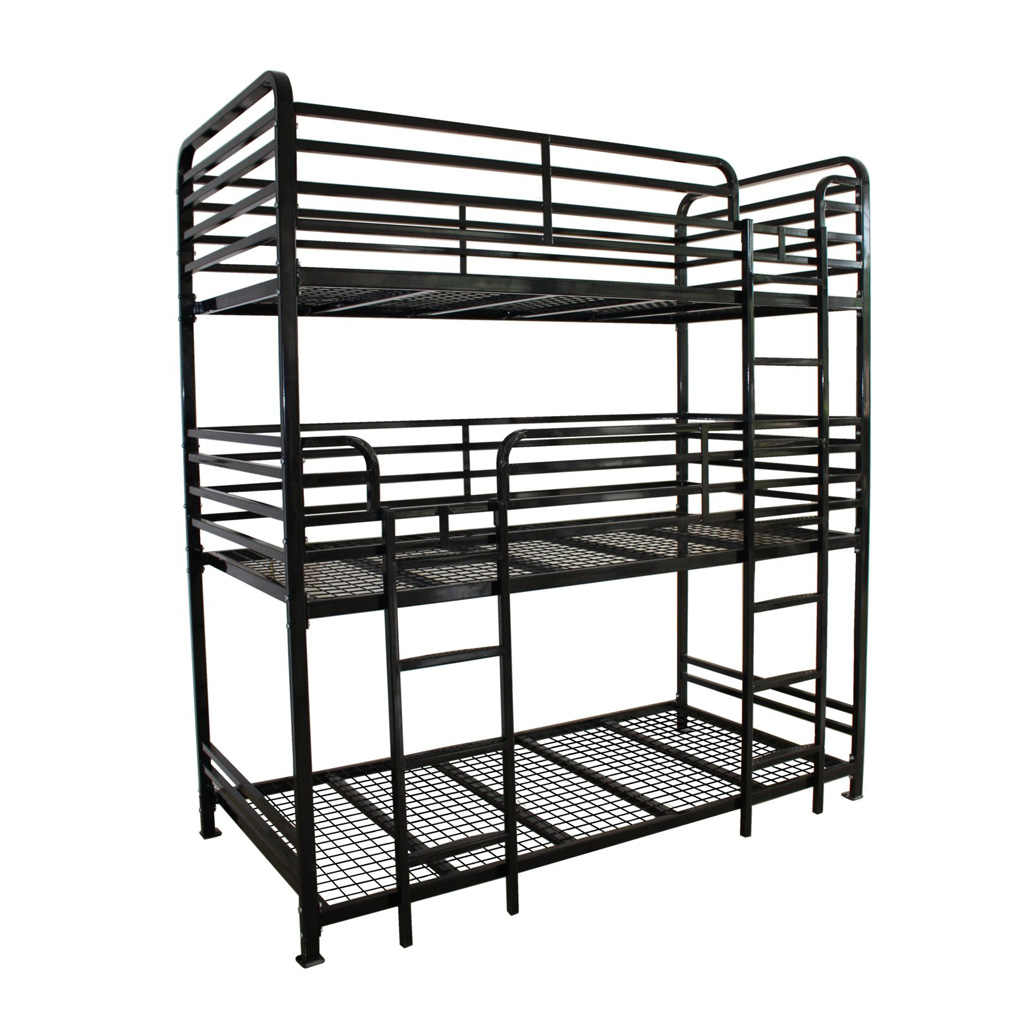 Our triple bunk bed is unmatched in durability. It contains the same six box section cross members and metal mesh panels as our other beds, and can support up to 400 pounds.
The Dallas Triple Bunk Bed is a superior choice for organizations or families with limited floor space. The tubes are closed off, making them bed-bug proof, and the frame color can be customized for added style.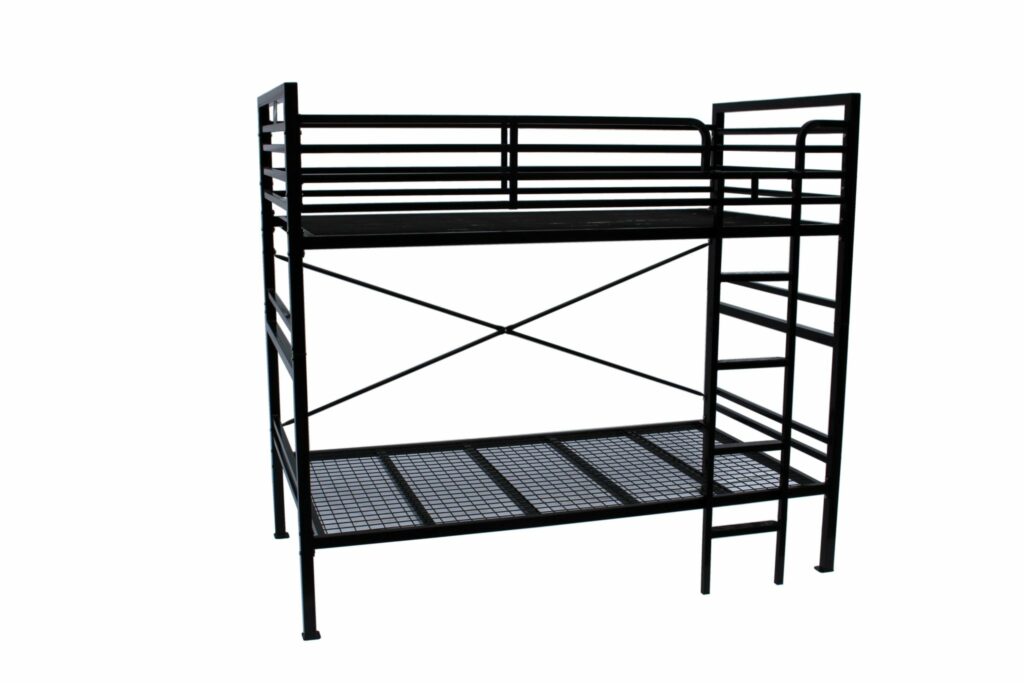 Durability isn't the only thing this style of bunk bed provides. It's also highly versatile because it can detach, creating two separate beds.
The thicker footboards and end boards create additional strength, making this the sturdiest option in our line of bunk beds.
Regardless of the type of room you need to furnish, there's no denying that we have the sturdy beds you are looking for. Our heavy duty bunk beds are a cost-effective solution when you need a long-lasting piece of commercial furniture.  

---
ESS Universal manufactures and supplies high-quality, cost-effective commercial grade beds, mattresses, and furniture to camps, hostels, shelters, dorms and more. View our entire line of furniture products including our popular waterproof foam mattress for institutional use, single metal bed frames, single over single bunk beds, single over double bunk beds, and triple bunk beds. Download our catalog for detailed information on our complete product line.