ESS (Global) your medical equipment supplier in the USA is a manufacturer boasting top quality FDA approved products, we are at the forefront of technology from a babies incubator to a range of top surgical equipment and complete operating theater setup!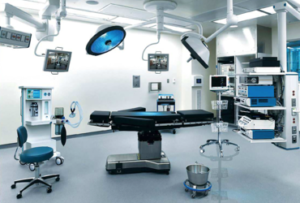 Equipment Supply Solutions [ESS] is a major manufacturer; a medical equipment supplier for complete surgical, emergency and hospital furniture. ESS provides new professional equipment to medical professionals, care homes and charities around the world. When dealing with ESS manufacturer direct you are benefiting by low cost, value for money, reliability and a great ongoing service; all this while still fulfilling that contract within a budget.
ESS ability to be a single supplier for all of your medical contract needs including the very latest technology for hospital operating room furniture equipment and full surgical requirements. ESS customers enjoy the superior service supplied, your very own contract manager who is on call. not only during the supply process but way into product use!
ESS is a force to be reckoned with where service, good timely communication and quality products are concerned. customers such as The Mississippi State Health Department recently highly recommended Equipment Supply Solutions for it's timely manufacture, quality of products and the updating of shipment arrival saying ESS as a medical equipment supplier USA has fulfilled their every expectation.
At the forefront of technology, one brand, one quality!
Choosing Equipment Supply Solutions for your medical equipment supplier in the USA, Australia UK, Europe, Africa, Asia and Middle East you are assured of global manufacturing power! All the famous brand named quality medical equipment products has earned their reputation, this allows these premium brands to charge premium prices, however please consider Equipment Supply Solutions; we are there with you from design, manufacture, shipping and an after care service that others envy!