With today's economics It is no secret that strong personnel lockers preferred universities, no matter what school or learning institution at some point the decision to purchase dormitory equipment will eventuate; dormitory bunk beds, items of school furniture such as school desks, chairs and school lockers need to be tough
Buyers for educational products are increasingly having to spread their budget when purchasing school desks, chairs, bunk beds and personnel lockers. in the past, buyers would source lower cost products that would very often be flimsy, not able to withstand the daily grind of the student or in the case of a summer camp, a camper who has little respect for bunk beds or lockers, this is why strong personnel lockers preferred universities, they get more bang for their buck!
Getting the right equipment is essential
A study by ESS Sleep Systems has shown that buyers for universities are now turning to commercial equipment suppliers for more robust equipment and are choosing heavy duty bunk beds over domestic models such as the IKEA type wooden bunk bed which really is designed for little Johnnies bedroom. Purchasers around the globe are adopting 'Quality versus expenditure' to ensure longevity of personnel lockers, dormitory bunk beds, school desks, chairs and even purpose made waterproof dormitory mattresses.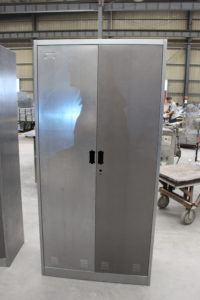 The ESS strong personnel lockers preferred universities
With wall thickness steel T0.7 the ESS personnel locker is as strong as this companies school desks, chairs and especially the ESS Dallas heavy duty adult bunk beds sturdy, tough and robust for any camp, traveler hostel and even this system joins ESS military style bunk beds
Wall thickness steel of 0.7
Any type handle and locking system including pad lock
Versatile easy assembly structure from flat pack
Personnel locker is wardrobe and shelf style that conserves space
Quality manufacturing by ESS products that last!