Whether you're managing a high-occupancy facility like a sleep-away camp, dorms, a hostel, or a shelter of some sort, or your rowdy kids just like to have a lot of slumber parties, you're probably on the lookout for robust bedding options that help you make the most of your usable space. When it comes to comfortably situating several sleepers, you can't find a more economic solution than the three tier bunk bed from ESS Universal.
What makes this bunk bed solution the best product on the market? There are many benefits inherent to this sturdy and resilient product that not only helps you to save space, but also ward off common problems like damage from water and pests. Here are just a few of the advantages you'll gain when you install ESS' Dallas three tier bunk bed.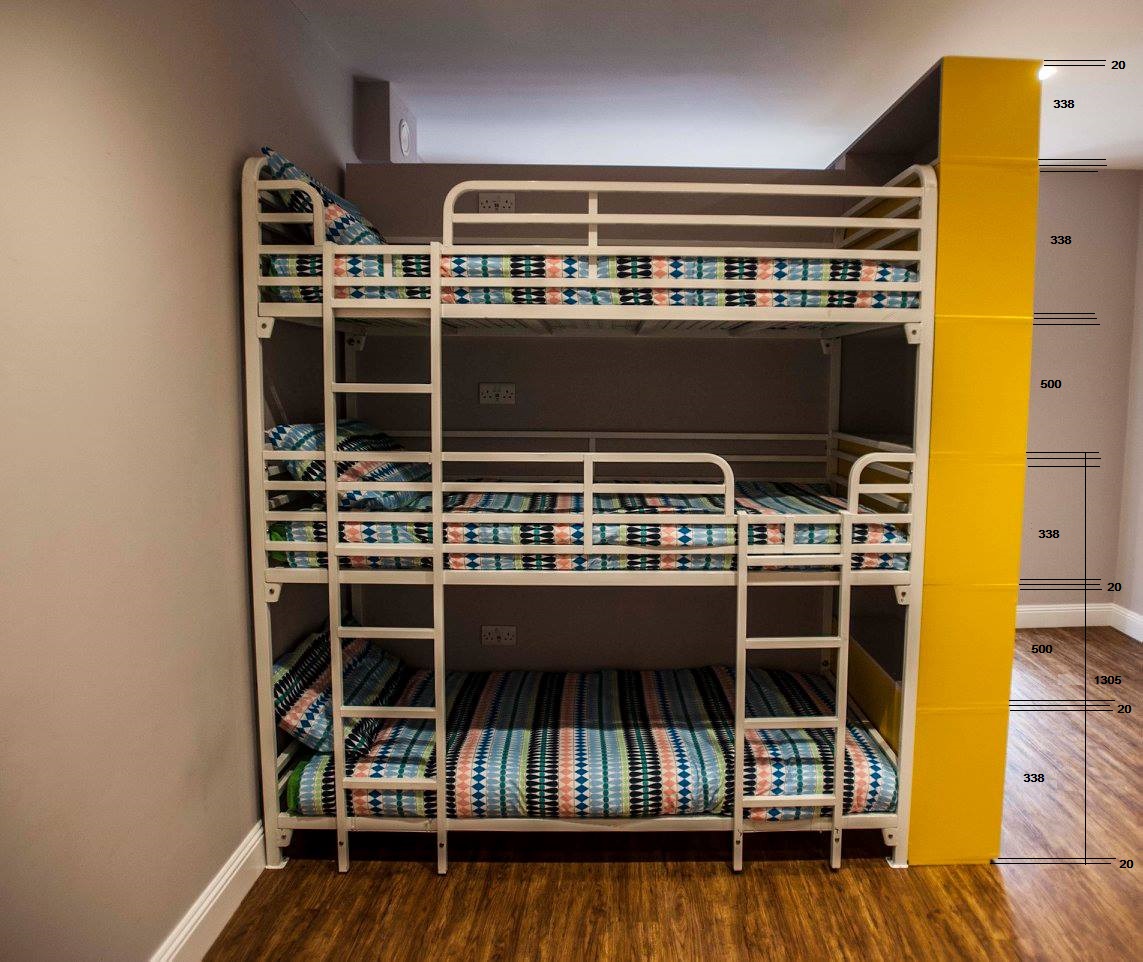 More Beds, Less Square Footage
The most obvious benefit of choosing a three tier bunk bed is that it allows you to make the most of vertical space, delivering additional sleeping berths in the same footprint as a single or double bunk. When you have far more guests in need of sleeping arrangements than you have square footage to accommodate with traditional bedding solutions, a triple bunk bed provides an ideal solution.
Strong, Durable Design
ESS Universal is renowned for creating strong, durable products that meet the needs of a busy, multi-bed facility. Sturdy, metal framing includes 87 inches of length from headboard to footboard to accommodate taller guests, and each sleeping platform, outfitted with six box section cross members with industrial-strength metal mesh panels, can support up to 400 pounds of weight. Plus, these convenient bunks can be assembled in as little as about 20 minutes.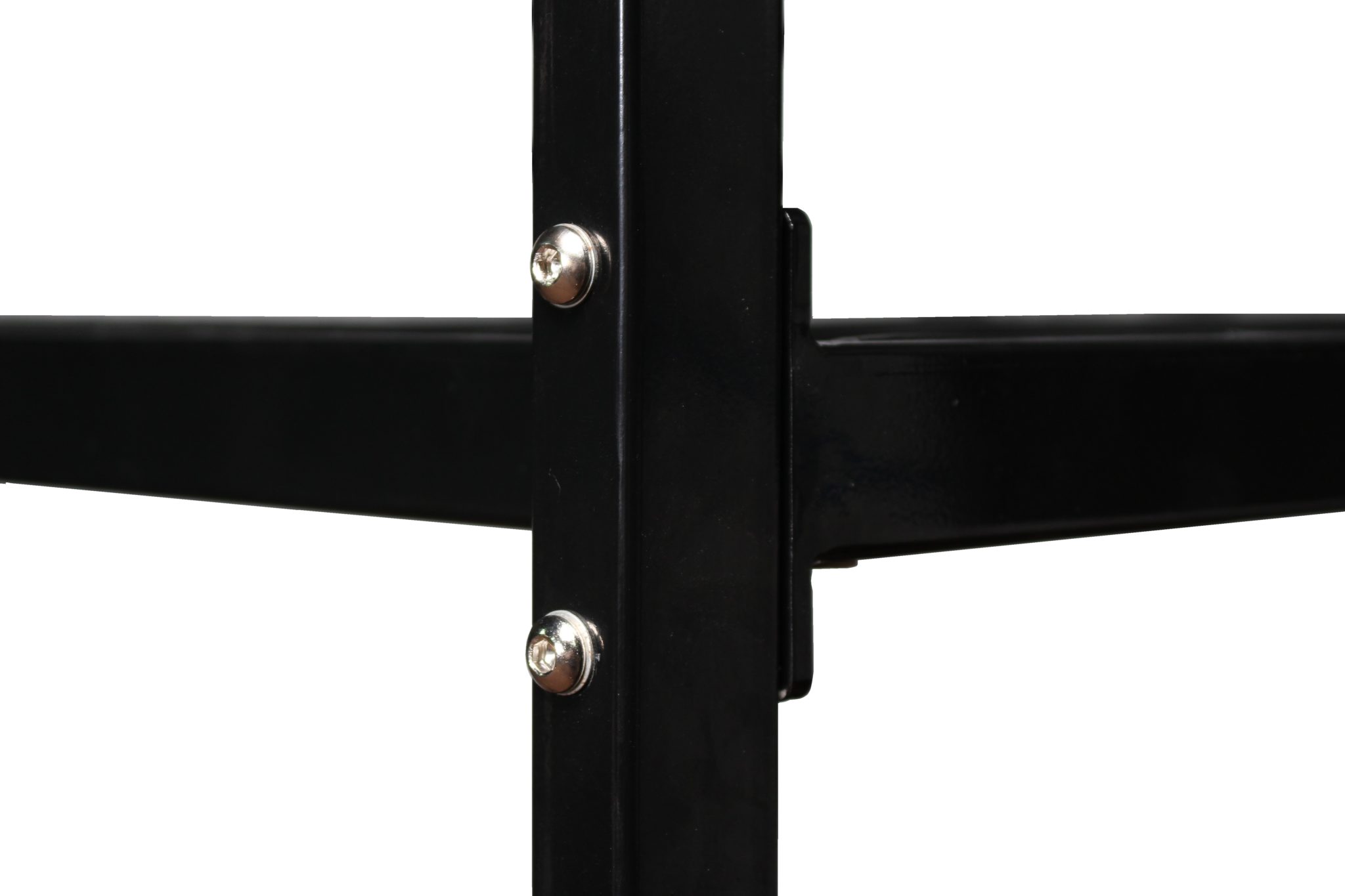 Safety First
Commercial and residential customers alike rely on products to comply with safety standards, and the three tier bunk bed from ESS Universal delivers. Two ladders make it safe and easy to access higher bunks and help to transfer weight to avoid tipping. Four guard rails add rigidity and stability, while ensuring occupants don't roll off a bunk during slumber. In addition, this product meets US and UK entrapment hazard standards and come with a 3-year structural warranty, proving that ESS stands behind its products.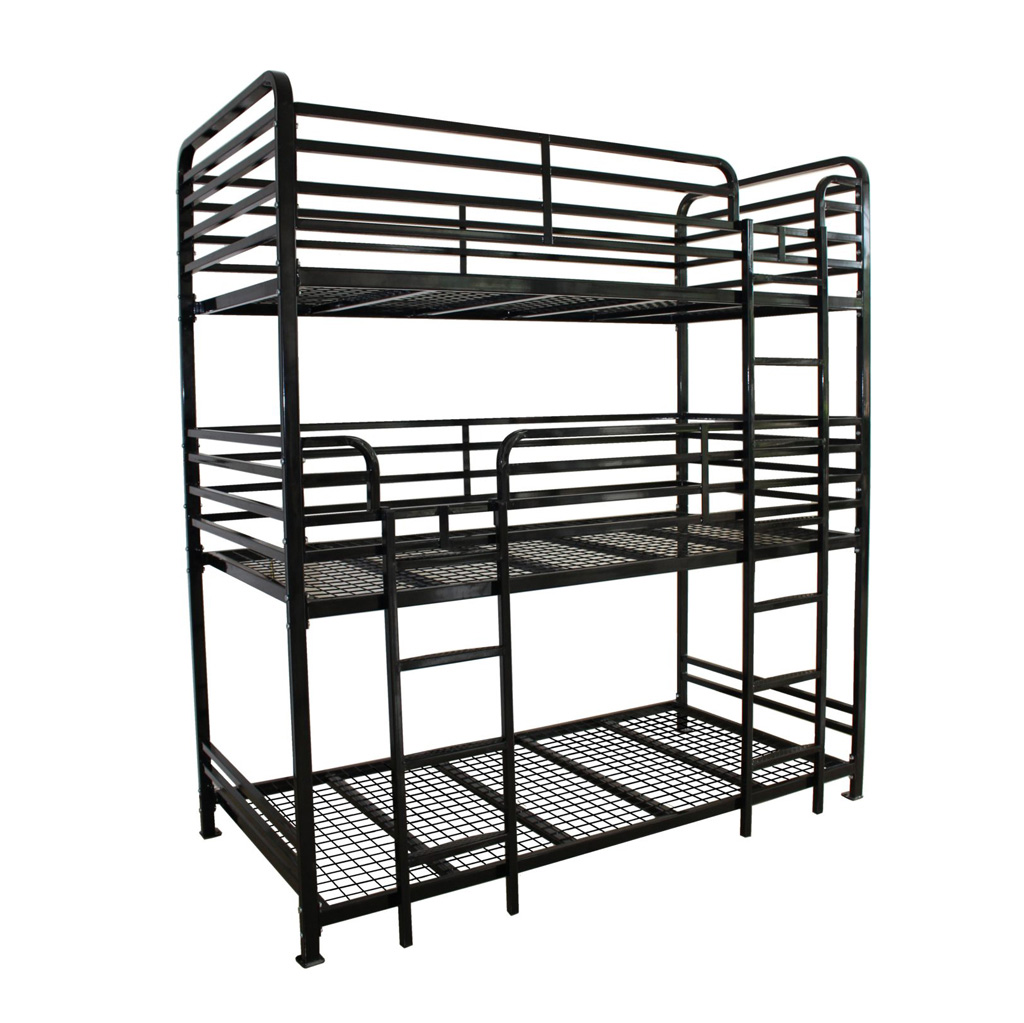 Resistant to Damage
Whether you run a multi-bed facility or a busy household, water and pest damage can be a concern, especially with the resurgence of bed bugs in recent years. The triple bunk bed has you covered with metal tube framing that's welded on all four sides to eliminate the threat of bed bug (or other pest) infestation, as well as mold that could result if moisture seeps into the frame.
When paired with ESS' waterproof, bed bug resistant, hypoallergenic, high-density foam mattresses, these bunks will make for a truly enduring product that provides a comfortable night of rest for any and all of your guests.  Best of all, the covers on mattresses are removable and easy to clean by simply tossing them in the washing machine.  If you're looking for a strong, durable, and convenient bedding solution that saves space and accommodates your many guests, the three tier bunk bed from ESS Universal hits the mark on every score.

---
ESS Universal manufactures and supplies high-quality, cost-effective commercial grade beds, mattresses, and furniture to camps, hostels, shelters, dorms and more. View our entire line of furniture products including our popular waterproof foam mattress for institutional use, single metal bed frames, single over single bunk beds, single over double bunk beds, and triple bunk beds. Download our catalog for detailed information on our complete product line.