When it comes to bunk beds, flexibility is important. Standard bunk beds are advantageous because they condense space and provide ample comfort, but what if a situation requires the beds to be separated?
For example, imagine you are running a camp where having the ability to separate the beds would make all the difference. In this situation, twin over twin bunk beds that can be separated would provide comfort and flexibility by accommodating a variety of body sizes while affording the ability to separate the beds if needed.
The Missouri Detachable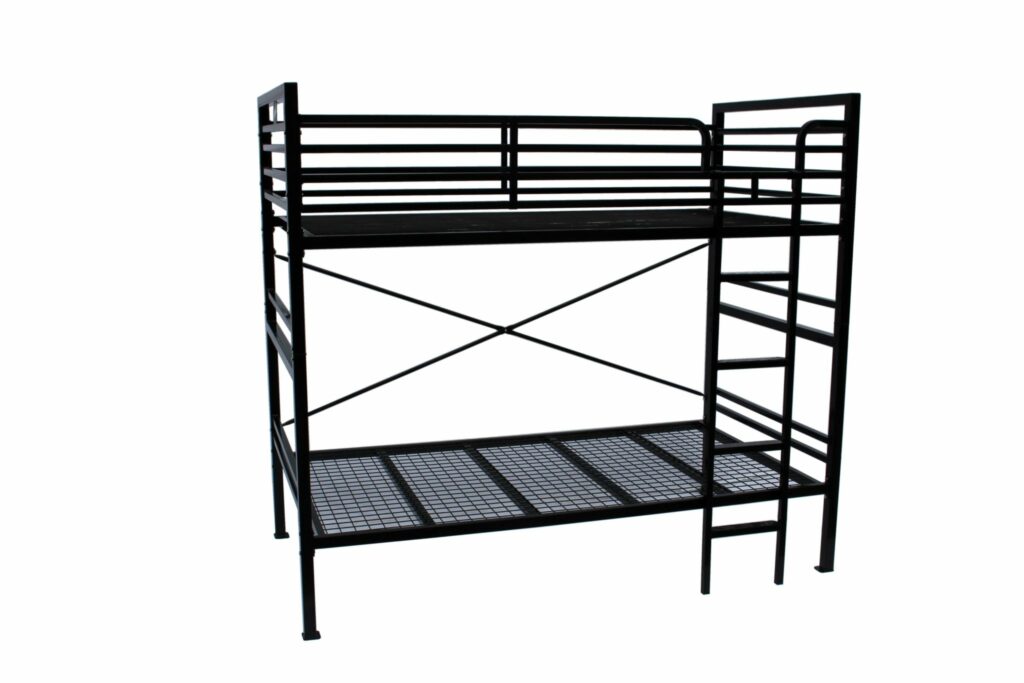 If you require two twin beds that can detach from one another, the Missouri Twin Over Twin Bunk Beds that can be separated are the perfect solution. This flexible bed system can be stacked vertically like a standard bunk bed or converted to provide two twin beds that you can place anywhere.
When it comes to twin over twin bunk beds that can be separated, the Missouri system is one of the best on the market.
The Benefits of Detachable Bunk Beds
If you need to purchase a bunk bed system that fits in a single compact space and you are confident that you will never need to move it, then a standard bunk bed should be suitable. However, detachable bunk beds come in handy in situations when you need to provide additional sleeping accommodations.
For example, if you are running a fire station and two of your employees are on different shifts, it would be advantageous to separate the beds and move them into separate areas so each employee can sleep according to their own schedule.
Build Quality
At first glance, you might assume that detachable bunk beds are less durable than their counterparts. However, our detachable bunk beds are constructed from the same materials, can hold the same weight capacity, and provide the same comfort level. The only difference is that the detachable beds can be separated and rearranged at your convenience.
Other Conveniences
In addition to being detachable, the Missouri beds are seam-welded to prevent bed bugs from nesting anywhere in the structure. This means bed bugs won't be able to burrow into the structure itself, making them easier to spot and eliminate.
Another important feature is the frame's lack of springs. This was achievable by implementing dual-frame construction, which makes each tier nearly silent. You won't be awakened by the sound of creaky springs when someone in the other bed gets up. Additionally, the frame is sturdy enough to hold a broad range of different weights, making it perfect for just about anyone.
Beyond practicality, the frame features a sleek minimalist design that will look great just about anywhere. You shouldn't have to repaint the room in order to accommodate it.
Choose Twin Over Twin Bunk Beds that Can Be Separated
Missouri detachable bunk beds are ideal for spaces where flexibility is of central concern. They will allow you to accommodate the needs of a variety of guests and look great just about anywhere.

---
ESS Universal manufactures and supplies high-quality, cost-effective commercial grade beds, mattresses, and furniture to camps, hostels, shelters, dorms and more. View our entire line of furniture products including our popular waterproof foam mattress for institutional use, single metal bed frames, single over single bunk beds, single over double bunk beds, and triple bunk beds. Download our catalog for detailed information on our complete product line.