Not all bunk beds are made the same. Some beds are built as a single unit, while others are convertible to separate beds. While quality is important for both beds, it's essential in a convertible bed, which has more joints. That's why ESS Universal designed the Missouri Twin Over Twin Convertible Bunk Bed to be so tough.
Whether you're outfitting a communal sleeping area or looking for the right bed for your home, the Missouri convertible bunk bed is strong and stylish, and with its easy assembly and rugged durability, you can basically install it and forget it.
Why Convertible Bunk Beds?
No matter how much floor space you have, it always seems like room is at a premium. When you choose a bunk bed, you essentially double the number of sleepers you can have in one room. And with convertible twin bunk beds, you have the option of unstacking and using each bed as an individual unit. With flexibility and strong construction, you can arrange your beds however they make sense in your space.
The Benefits of the Missouri Twin Over Twin Convertible Bunk Bed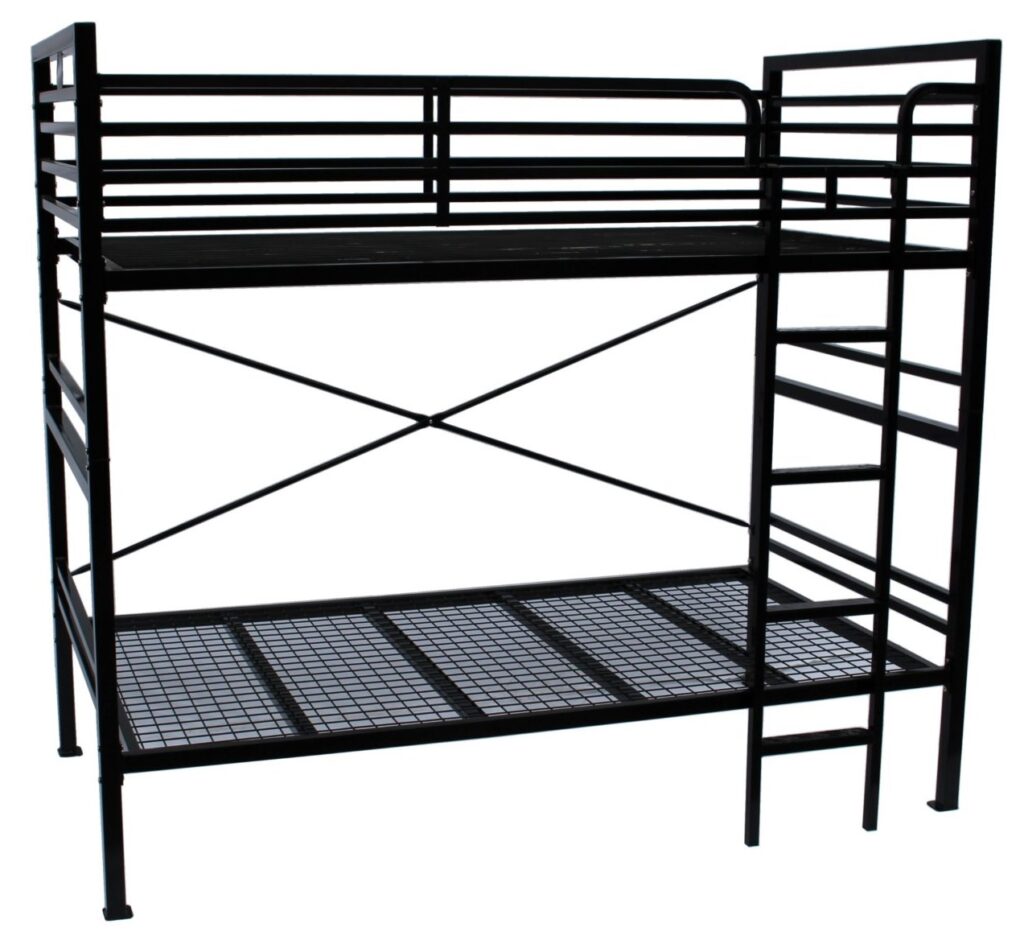 While there are a number of other bunk beds out there, they'd be hard-pressed to match all the features and benefits you'll find in a Missouri twin over twin convertible bunk bed. Here are some of the most important factors that separate us from our competitors:
Stylish Look: Not all bunk beds are built with visual appeal in mind. The design of our Missouri detachable bunk bed was intended not only to add strength, but to look sleek and modern as well, with square ends to provide the cleanest lines possible.
Bed Bug Resistant: Bed bugs are nasty things. Once you notice an infestation, you're going to have a hard time getting rid of it, especially in a setting where people are sharing the same sleeping space. Unlike other beds, Our frames are designed specifically to resist bed bug infestations, so you won't have to worry about the costly and time-consuming process of decontaminating your bed frame.
Strength and Durability: We can't say enough about how strong Missouri bunk beds are. Each individual bed is rated for 600 pounds, whether stacked or separated. The guard rails at the top connect the footboard and the headboard, creating a rigid frame, which is strengthened by the included cross-bracing. The ladder also reaches all the way to the floor—and it's just as strong as the rest of the frame, so you'll feel comfortable every time you climb into bed.
The Perfect Twin Over Twin Convertible Bunk Bed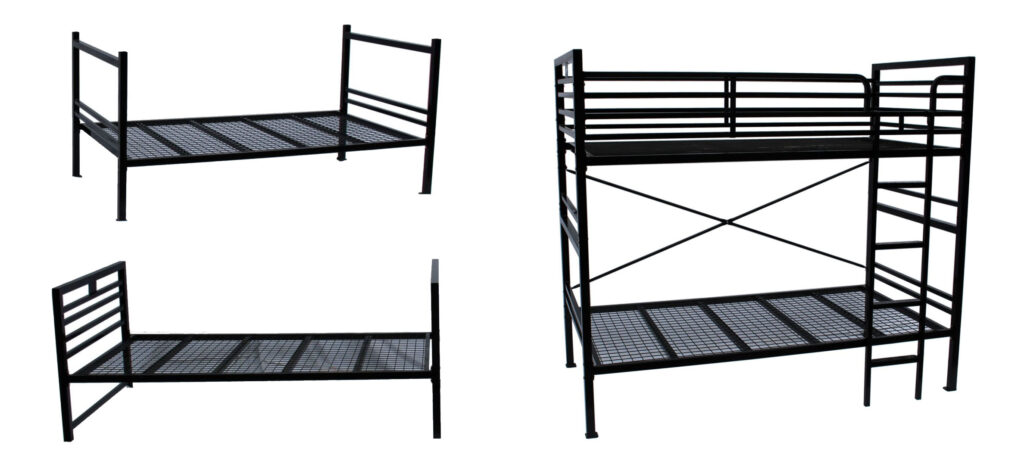 The Missouri Twin Over Twin Convertible Bunk Bed combines detailed, elegant, well-engineered design with the flexibility to make it work for any space. And with the twin-sized mattresses, sleepers won't feel constrained by a small, single mattress. Whether you're furnishing a dormitory or barracks, or you're buying beds for your kids to grow into, the Missouri gives you a stylish look and durability that will stand the test of time.

---
ESS Universal manufactures and supplies high-quality, cost-effective commercial grade beds, mattresses, and furniture to camps, hostels, shelters, dorms and more. View our entire line of furniture products including our popular waterproof foam mattress for institutional use, single metal bed frames, single over single bunk beds, single over double bunk beds, and triple bunk beds. Download our catalog for detailed information on our complete product line.