University campus bunk bed manufacturer
ESS is a progressive university campus bunk bed manufacturer that has operational centers strategically across the globe producing commercial bunk bed equipment and considered as a real hostel bunk bed manufacturer
A visit to the ESS Universal global website is a fulfilling experience where browsing through the product pages one can find more than just adult camp bunk beds. From high grade metal lockers to under bed lockers, the visitor to the website will soon establish that ESS Universal is a one stop shop that can truly be considered as a university campus bunk bed manufacturer.
Why ESS is the preferred university campus bunk bed manufacturer
There are many reasons why ESS Universal can be proud to say we are the preferred hostel bunk bed manufacturer but one thing is for sure. With the ESS Universal Dallas and Missouri bunk bed range being superior in strength and design and a superb range of tough metal wardrobes, metal lockers that have a range of locking options ESS is a one stop global shop for university dormitory equipment.
Space saving options from a fantastic university campus bunk bed manufacturer
Space saving in a university dorm or international travelers hostel is essential, browsing through the ESS Universal website will take you to a great space saving option; coupled with the ESS commercial bunk bed range, the L1 or L2 Under bed storage locker is a fabulous space saving addition and looks great too!
ESS Universal under bed storage locker is being used in many accommodation situations from universities, travelers hostels, charities that offer accommodation as well as children's camps and religious groups; so now you can enjoy the many benefits that this university campus bunk bed manufacturer has to offer!
See the many below benefits of choosing ESS Universal for your next commercial bunk bed purchase:
Bunk beds that are bed bug resistant
Bunk beds that are fully seam welded not tack welded!
Commercial bunk bed strength with sleeping platforms 500lbs + rated
Metal bunk beds that have foot plates that can bolt to the floor
Full 5 year real warranty
A great looking set up with many bed bug resistant options including ESS 'Bug-Safe' water resistant mattresses
ESS Universal, we are in your country an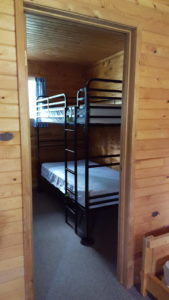 d excited to work with you!